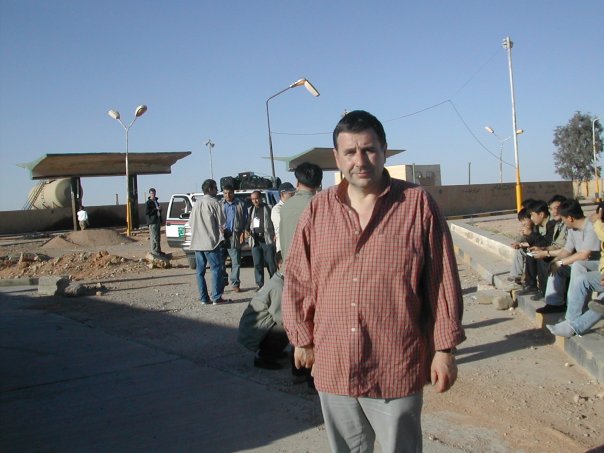 After years as a left-wing activist in Britain, I moved to France in 1993.
I have worked for Radio France Internationale in English since 1994 (the views expressed on this blog do not reflect the views of my employer) and have covered current events in France, Asia and the rest of the world for RFI.
I have also done freelance work for a variety of media, notably Free Speech Radio News in the US.
You can see – and in some case hear – some of my reports and analyses for RFI if you click on the hyperlinks here:
Afghanistan – 2001, 2004 and other events
Afghanistan – presidential election 2009
AfPak 2010 – War, politics and Wikileaks
Afghanistan – People of Kabul (slideshow)
Afghanistan – Hidden beauty of  a wartorn country (slideshow)
Pakistan – End of Musharraf 2007, election 2008
Pakistan – General election 2013 
Israel's offensive on Gaza 2009
Turkey – presidential election 2014 
France – The Charlie Hebdo attacks
France – Sarkozy's party faces legal challenge over calling itself The Republicans
French presidential elections – the voters speak (slideshow)
France – Could Sarkozy be French president again?
France – Has Marine Le Pen made the Front National respectable?
France – burka ban
France – No it's not illegal to work after 6pm in France
France-US relations under François Hollande
US-China – Obama's Pacific Century a challenge to China
The world's going to end … but not today 
Art – Exhibitions in Paris February-September 2015
Find me on Facebook
Follow me on Twitter @TonyCrossJourno