It's difficult to write frankly about Charlie Hebdo – it was difficult to do so in the aftermath of the massacre and it's only a bit easier now. In France there was shock, of course, a kind of solidarity and, let's be honest, a lot of self-righteousness. But the French don't have the monopoly on self-righteousness, as the debate on Charlie abroad has shown. I think the experience has much to say about France – and the world – today.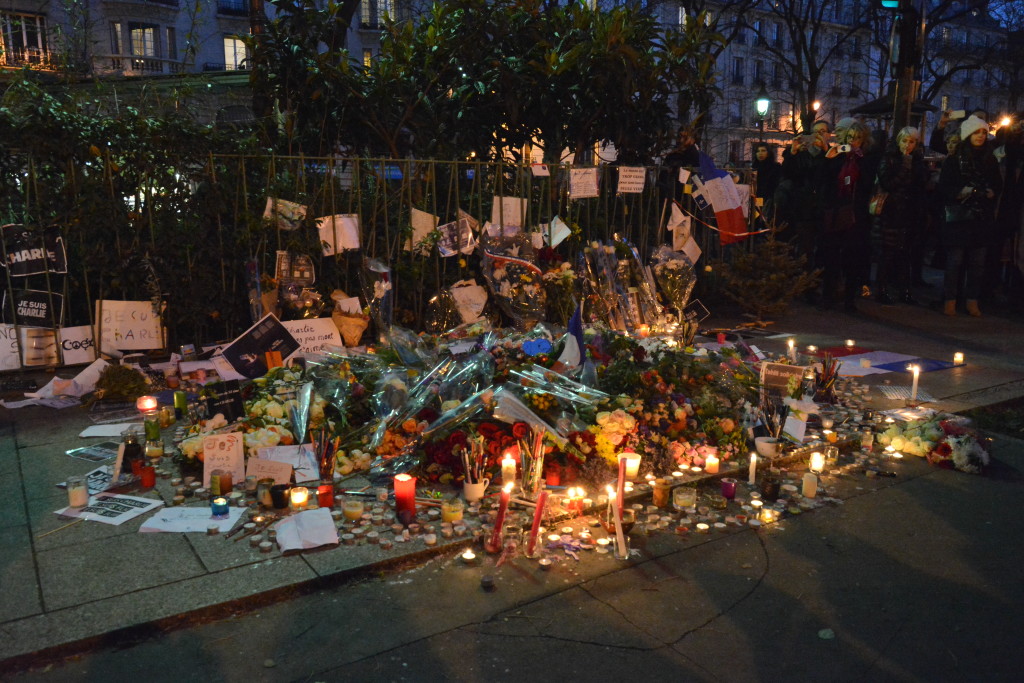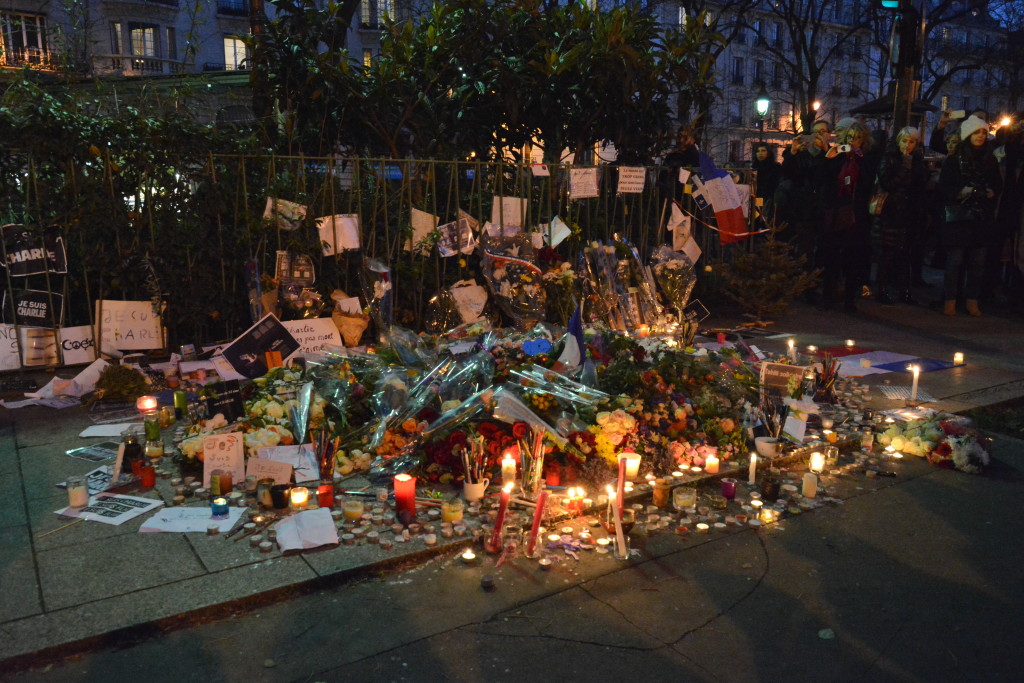 Do I have to say I was horrified by the massacre at Charlie Hebdo and the murders in a kosher supermarket that followed? Maybe I do. It's easy these days to find oneself accused of holding opinions one doesn't hold and entertaining sympathies one has never entertained, of advocating when trying to analyse (for the record this piece doesn't aspire to neutrality).
Last January Charlie Hebdo suddenly found millions of passionate defenders – many of whom had clearly never read it or, so far as the more famous among them were concerned, only done so in search of grounds for legal action. Of course, they had the right to be angry at the violence and to defend their perception of freedom of expression. But it was exasperating to be lectured on the nature of a paper one had once read regularly in formulations culled from press coverage rather than formulated from personal experience.
Then the debate took a different turn, in the English-speaking world at least, and I got exasperated with critics who had also clearly never read Charlie. No, anglophone friends, the paper is not entirely devoted to Islamophobic and racist bile. While there's no defence for some of its cartoons – Riss's latest on Aylan above all – others were satirising the attitudes many of you believed they were propagating. Like lots of things in life, it can be good and it can be crap.
Here's my confession of a Charlie reader who gave up.
When I came to France 22 years ago I soon discovered Charlie Hebdo. And I loved it.
The schoolboy humour naturally struck a chord, me being a Brit. The politics was anarcho-leftist-Jacobin, which mostly suited me. And it is true that its contributors mocked everyone, although not equally, as some of the never-read-its claim. Not very much humour on the Holocaust, happily. And lots of scurrilous attacks on the Front National and its then leader Jean-Marie Le Pen, also happily.
But, after a while, it seemed to change.
There were more and more sneers at Islam. I didn't analyse how many cartoons and articles were devoted to each religion or set of political beliefs – I just stopped reading it – but Islam seemed to me to be becoming an obsession and I found it a distasteful one.
After the Charlie attacks a TV journalist became a French YouTube hit by showing that Charlie Hebdo's covers over a given period of time featured few cartoons attacking Islam. This quite literally superficial analysis has no pertinence whatever.
Firstly, there was plenty on Islam inside.
Secondly, as former Charlie Hebdo contributor Olivier Cyran pointed out in 2013, attacking a minority religion, associated with an immigrant-origin population that is disproportionately underprivileged,  is not the same as attacking the Catholic church, "which had – and still has – newspapers, MPs, lobbies, salons and enormous property holdings".
Catholics, one might add, never have their very right to live in Europe challenged, nor is their religion declared foreign to European culture, despite its provenance.
I can't put a date on when I gave up reading Charlie. Cyran says it took a radical turn for the worse after 9/11. And he tends to blame Philippe Val, an ardent supporter of Israel who was later appointed director of Radio by Nicolas Sarkozy (not so iconoclastic as all that, eh?), and Caroline Fourrest, a hypersecularist who is rarely absent from TV, radio and the written press these days, thanks to her support for gay marriage, her opposition to hijab and her penchant for sniffing out Salafist conspiracies.
On RFI, January 2015: How will the Charlie Hebdo attacks change France?
On RFI, January 2016: One year later, how have the Charlie Hebdo attacks changes France?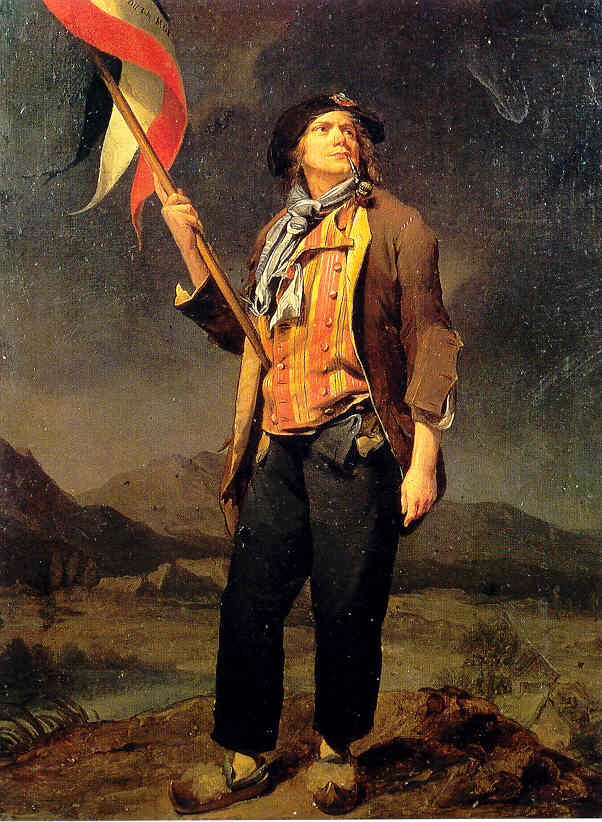 But this hypersecularism is not unique to Charlie. It is very widespread in France – in its arrogant rejection of religion and the religious it was a sort of New Atheism avant la lettre.
It turns out that secularism is one of those container words that you can fill up with any number of meanings, like Liberté, égalité, fraternité or democracy, for that matter.
And, when a term becomes a sort of dogma, no longer examined critically, it lays itself open for exploitation by all sorts of cynical demagogues and authoritarians manqués. We know that from the history of religion, don't we?
You can see secularism as a truce between non-believers and believers – you keep religion out of my state and I'll keep my state out of your religion – or you can see it as a more aggressive measure to keep religion completely out of the public eye. That view tends to segue into an apparent desire to wipe religion off the face of the earth. In which case it's not really secularism, is it? It's state-sponsored atheism, which hasn't worked very well.
France's 1905 law on religion is in fact the first of these alternatives – a more aggressive anti-clerical faction lost the argument – but many French people interpret it as the second, with a tinge of the third, increasingly so these days.
When I first went to Turkey, to cover the 2007 parliamentary elections, some supporters of the secular parties used the French term laïcité to distinguish what Mustapha Kemal Atatürk had put into practice in Turkey from mere secularism.
Like the French version, Turkey's secularism was born from a violent rupture with the past.
It was an attempt to break the hold of religion on the minds of the masses and end habits regarded as backward according to the Young Turks' identification of modernity with Europe.
You can understand this zeal in the context of the French revolution. The revolutionaries needed to break the power of a Catholic church that was a powerful part of the ancien regime and, if we bear in mind today's revelations of clerical child abuse in countries where the church went unchallenged, there must have been an awful lot of residual bitterness over priestly abuses of power, which may explain the violence of some anti-clerical exactions.
Post-Ottoman Turkey, too, had to replace a regime of which religion was an integral part  and create a state capable of standing up to the Islamic clergy, although, if we look at Turkey's current political and social condition, we would have to conclude that it has been a mitigated success.  The largest secular party, the CHP,  seems to have recognisew this and is revising its hardline position.
But where is the relevance for France today?
When right-wing Catholics and assorted bigots turned out en masse to oppose the Socialist government's same-sex marriage law – singularly failing to mobilise Muslims, by the way, despite some efforts to do so – there were few appeals to secularism. Indeed, right-wing politicians who have seen fit to call for pork-only menus to be served in school canteens were happy to play fast and loose with the god-botherers.
Because, excuse me for stating the obvious, it's all about Islam. Nobody thought to ban "ostentatious signs of religion in schools, until a couple of Muslim girls turned up in hijab. (In that debate, which is now being recycled as a debate on cover in universities and workplaces, there is a strange confusion between those in authority and those over whom authority is exercised. Of course teachers should not proselytise, they represent the state, but why shouldn't their pupils manifest religious convictions? Is it even realistic to expect them not to? In this respect the French are as prudish about religion as the British are about politics.)
On RFI i 2010 France's burka bill, background to a bitter debate
That explains why many right-wing ideologues can one minute invoke Europe's Christian or Judeo-Christian roots and the next pose as ferocious defenders of secularism, just as many of the political successors of the late 19th-century and early 20th-centur anti-Semites are now ardent defenders of Israel.
This form of secularism has become an assertion of the superiority of the Occident over the world it once colonised, tinged with class hatred, given that many of its exponents will happily mix with well-off, "integrated" persons of foreign origin, but like to whip up fear of a lawless mass in the banlieue.
Of course, Muslims are equal in France. Secularism applies to everybody just as "the law, in its majestic equality, forbids the rich as well as the poor to sleep under bridges, to beg in the streets and to steal bread", to quote Anatole France.
As Emmanuel Todd says in Qui est Charlie? – the book that earned him the singular privilege of a reply from the prime minister in the august pages of Le Monde – they face a pressure to conform from people of Catholic culture, who tell them "I have the right to blaspheme against my former religion, so you have to the duty to blaspheme against yours."
The feeling of cultural superiority takes a distinctive form in France and has infected the left in a way it has not, in my experience, infected the British left.
To go back the two decades to my arrival in France I was struck by how in our globalised world – less globalised then, but still – national attributes continued to exist.
In my new home appreciating good food and drink was not considered elitist snobbery, it was not generally considered necessary to make room for other people when walking in the street, the arts were considered important enough to merit a slot on TV news bulletins, the customer was very definitely not always right, intellectuals felt under no obligation to pretend they were not intellectuals … and every French person was a bit of a patriot.
No matter how left-wing and in principle internationalist they were, they treasured in their hearts a certain conviction that French culture was superior to all others.
Of course, we all assume to some degree or other that what we're used to is the natural order of things and I know that my new friends often found me quaintly British.
But I think France is the only country where former interior minister Jean-Pierre Chévènement could found his own little party to propagate a bizarre leftish form of nationalism, where the hard-left candidate in the last presidential election, Jean-Luc Mélenchon, could this year wax indignant about the Corsican regional council taking an oath "in a language I don't understand" and where Prime Minister Manuel Valls … well I was talking about the left, so let's leave Manuel Valls out of it.
It's partly the fault of the French Communist Party, which at the time when it was France's biggest party in terms of membership took the popular front accommodation with nationalism very seriously, played a heroic role in the resistance to German occupation, which inevitably led to a certain nationalist, even xenophobic, contagion, and after the war just couldn't get out of the opportunist habit.
And, of course, there's the revolution, without which the modern world would not exist.
The legacy of the revolution legitimises popular revolt. The slogans of the revolution represent a promise that is sufficiently vague to serve as justification for the established order and rallying cry for those who wish to overthrow it. The revolution has served as example, case study and inspiration for every generation of revolutionaries since.
And its centralist, nation-building aspects sometimes morph into the secular ultimatums, sneering and prejudice that find expression in the pages of Charlie Hebdo, which, despite its affection for the slogan "No god, no masters", seems to have found it easier to come to an accommodation with the latter than with the former.
Because, despite the naughty words, the routine impertinence, the tits, bums and dicks, Charlie Hebdo is a bit of a court jester these days.
Viewed from the banlieue, as academic and journalist Andrew Hussey points out, Charlie is part of the establishment.
"What is seen in the centre of Paris as tweaking the nose of authority — religious or political — is seen out in the banlieues as the arrogance of those in power who can mock what they like, including deeply held religious beliefs, perhaps the only part of personal identity that has not been crushed or assimilated into mainstream French society," he wrote in the New York Times after the attacks.
Indeed, one of the main reasons that Islam is resurgent is that the left has lost the leadership of the anti-imperialist and antiracist struggles. Secular nationalist and left-wing anti-colonial movements degenerated into corrupt dictatorships or neo-liberal democratic plutocracies. Mass socialist parties voided themselves of their class content.
The spectre haunting the world today is the spectre of fundamentalist jihad, violent, divisive, frightening, supported by a tiny minority of Muslims but filling a demand created by the arrogance of the West and the inadequacy of the left.