Everyone's surprised by the support garnered by Jeremy Corbin and Bernie Sanders, not least their most ardent supporters. The British Labour Party may soon have a leader who can be described as left-wing without inverted commas. Americans may be invited to vote for someone who says he's a socialist and could even win. Can this possible be true? And, as importantly, what does it mean?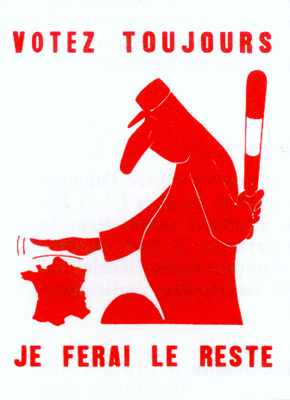 The unpredictable is the only safe prediction in today's political world, as parties that were solid melt into air and others that scarcely registered on the pollsters' radar no so long ago win control of towns, cities, a country even.
Clearly, the aftermath of the 2008 economic crisis and the mainstream parties' responses – generosity to the banks and billionaires, austerity for those without their clout – have discredited capitalism, or at least its most brutal manifestations, in the eyes of many.
As Bernard Porter points out, to the generation that has grown up since the Cold War and is experiencing the Thatcher/Reagan legacy, Corbyn is not a dinosaur but a revelation.
Austerity has discredited its enforcers, including the careerist leaders of Europe's formerly social-democratic parties, leading to an unexpected revival of the left in Greece, Scotland and Spain.
Of course, it's also given a boost to the Trumps, Le Pens and Farages but that, too, is a symptom of the collapse in the authority of established parties and ideologies.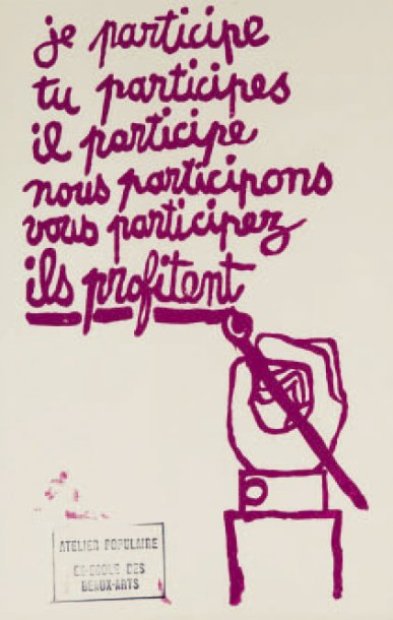 But I think there is another, connected reason for the explosion of support for these two men and other political outsiders.
Isn't it also a symptom of the rejection of the market approach to politics? Of spin doctors telling parties not to present policies they believe in to voters but pitch offers to that part of the electorate that is not inclined to vote for them – the "Them's me principles but, if you don't like 'em, I'll change 'em" approach to democracy.
The efforts of Corbyn's opponents to explain how unelectable he is, as he packs in huge crowds, races ahead of them in the leadership election stakes and then proves to be the most popular candidate among many non-Labour voters, have been an invaluable contribution to the great British comic tradition, as have their efforts to get rid of thousands of the wrong kind of voter.  If we don't like the voters, we can change them, as well.
Corbyn's and Sanders's support is evidence of a widespread desire for personal integrity in politics, a quality that is notable by its absence in most parliaments these days.
But, judging by reports of party meetings and public rallies, there's also a demand for political honesty.
The strategic masterminds told party activists and bedrock supporters that they must keep their political libidos under control for fear of frightening the floating voter. In Britain that got them the Iraq War, economic crisis and two electoral defeats, not to mention the personal enrichment of prime ministers and their Svengalis.
So, many people want to vote for what they'd really like to see happen this time round. And it looks as if that could be a more realistic strategy in attracting many voters – including some of those tempted by Ukip or even Trump – than trying to sell a party as if it were something that gets rid of unpleasant stains.
Hannah Arendt apparently argued that electoral politics transforms the political relationship into that of seller to buyer, a point taken up by the PKK and the PYD in their turn to alternative forms of participation and organisation.  Voters become consumers, passive individuals in an increasingly atomised society, delegating decision-making to a political caste that can claim their consent because they have participated in the electoral process.
We are thus coopted into our own political and economic exploitation, all the more so today when the politicians then declare themselves powerless in the face of the market on the most important questions that affect our lives. Russell Brand may not be as superficial as Jeremy Paxman would have us believe.
This goes some way to explain the enthusiasm for direct election of presidents, mayors etc that has spread outwards from the US, the Afghans having it imposed on them as an indispensable element of democracy by a coalition of countries many of whom didn't practise it themselves (the UK's Jack Straw congratulated them on at last electing their head of state – was he being subtly subversive or just not thinking what he was saying?).
The more representatives are elected, and the more personalised those elections are, the more consumer choice has been exercised and the more passive the electors should be once their ballots have been cast.
Hence the primaries – invented in the US, of course, and now exported to Europe (the mainstream French parties now have primaries, too, but, so far, they've delivered the required results, so no hooha about who's voted in them).
Hilariously, in Britain a procedure that was designed to dilute the power of party activists in a mass of passive voters has become mobilised thousands to express disgust with austerity, careerism and top-down politics.
With added irony, the rise of social media, which in a sense add to the atomisation of society – the individual sits isolated in front of the screen and is bombarded with what algorithms decide is good for him or her – have fuelled the process, creating networks that establish a new form of the collective.
If Corbyn or Sanders wins, what happens next?
In Britain the establishment in its various manifestations has already shown its intention to override the democratic process by any means necessary.
I suspect that is when the weakness of social media-driven enthusiasm will become apparent. Will the thousands who have voted have the stamina or power to resist a long-term campaign of sabotage and vilification by professionals whose careers are intimately linked to the status quo?
In this respect, the Greek experience is not encouraging, so far at least.