In 2005 I covered Afghanistan's first post-invasion parliamentary election. Here's my account, written at the time, of how women and independent candidates struggled to make their voices heard, despite quotas, in a contest dominated by warlords and ethnic-based politicians. In the eastern city of Herat the legacy of one of these ruthless operators lives on, despite his being kicked upstairs to central government. In Kabul a former minister claims a mafia of warlords, drug-runners and NGOs is running the country.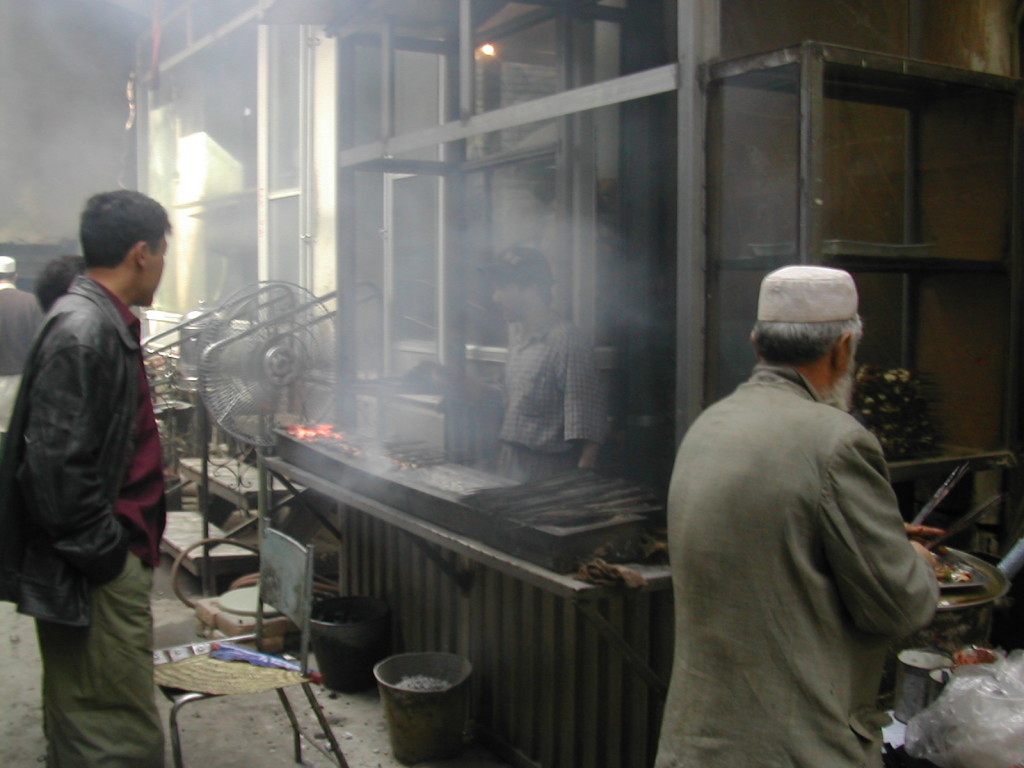 Kabul, 11 September 2005
At last, the freedom they were fighting for! Four years after the US and its allies toppled the Taliban, Kabul has traffic jams.
Our midday journey from the airport to a hotel in the centre of town is excruciating, as we crawl through streets packed with private cars, taxis and land-cruisers.
At the end of the war, there were comparatively few motor vehicles.
Just under a year ago, during the presidential election, there was more traffic but not this asphyxiating blockade of the city's main arteries.
Now the smog has become thicker and the thrum of engines ticking over lasts from mid-morning to evening. Every Kabuli has been granted the democratic right to sit and curse the car in front and pump fumes into the city's already dust-laden air, whether in his or her own car, in a taxi or in a minibus stuffed full of passengers.
Except for the beggars and hawkers, of course. Amputees, women clad in soiled and faded burkas and kids selling newspapers dodge between the cars and tap on the windows. Near the junction of Park Street and Chicken Street, where foreigners shop for rugs and antique furniture, a man dressed in rags stands in the middle of the traffic, bent under the weight of an apparently paralysed boy who is strapped to his back for the day. The man holds out his hand for alms from the oncoming motorists, as the boy lies on top of him, occasionally rolling his head from side to side, apparently oblivious to the passing traffic.
The Americans are rebuilding the road from the airport, so that visiting dignitaries have a smooth run to their main compound, which is on the way into the city.
The concrete and barbed wire fortifications around their buildings, and those around others that house foreign organisations or Afghan ministries, seem to have been reinforced, eating even further into the streets around them. It doesn't look as if their occupants expect to leave any day soon.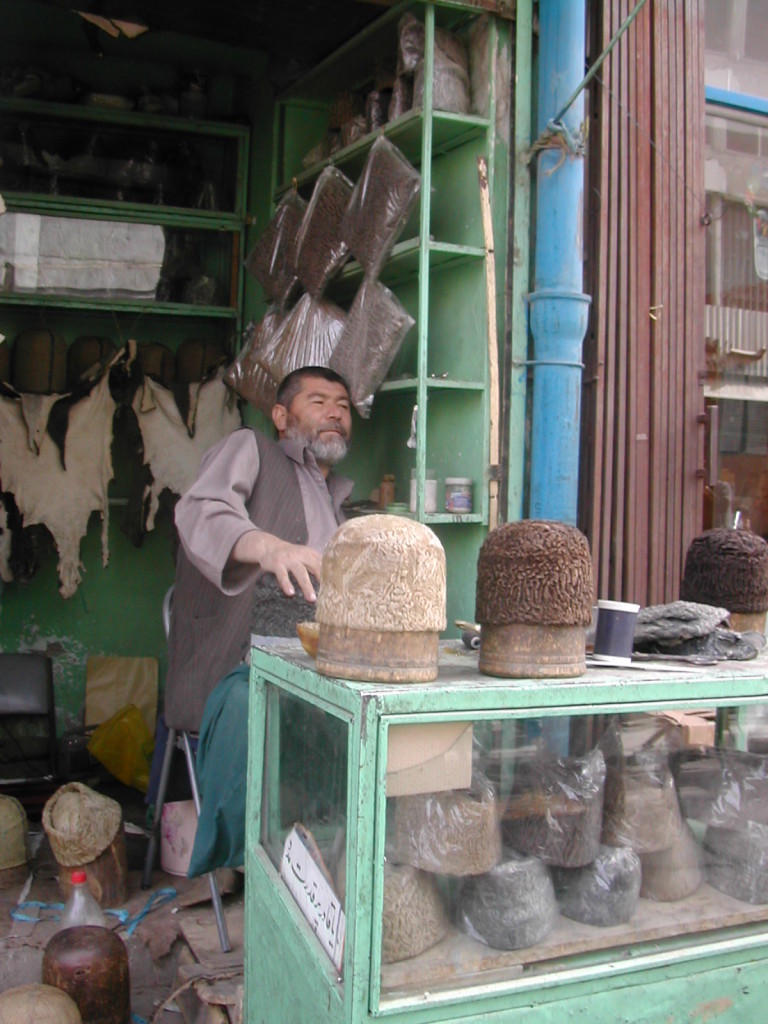 The square in front of the defence ministry is cordoned off  by police … not just because a convoy of cars belonging to Defence Minister Abdul Rahim Wardak was attacked yesterday – the attack missed the minister who was out of town at the time – but also because the square is occupied by several hundred former soldiers.
We have to negotiate a passage through a barricade of bikes before we can talk to the protestors. They are some of several thousand military officers, about a third of the officer corps, who have been thrown out of the army.
These men used to belong to the various militias which were integrated into the army as part of the process which is supposed to demilitarise the country.
Having noticed that army officers' salaries are several times higher than those of the police, the government has decided to dispense with their services.
The men, who seem to represent all of Afghanistan's many ethnic groups, sit quietly in the dust around a van with a loudspeaker and a man on its roof, addressing them.
He climbs down and comes to talk to us.
Abdel Hafiz was a colonel. He says that the redundant officers could do the work now being done by the more than 30,000 foreign troops in a far-from-pacified country.
"We have high-ranking officers who are experienced and don't need training. So we don't need international forces to come here and secure our country."
There aren't a lot of jobs about nor spare fertile land to be worked.
"We've been borrowing from our friends and from our relatives, so now we are not able to borrow again. Now we're out of money and our economic condition is getting worse."
A crowd of about 40 men gathers as we talk. They all claim to be ex-mujahedin, who have fought either the Russians or the Taliban or both.
But the label can cover a multitude of sins. They could well have been involved in the brutality and sectarian viciousness which characterised the conflict and that means that many civilians don't trust them.
Brought into the army by the post-war Disarmament, Demobilisation and Reintegration programme, which aimed to find places for former fighters in a peaceful Afghanistan, they've now been deintegrated with little training in anything other than warfare … thousands of experienced fighters at a loose end in a country already ravaged by war.
Behind the cordon of truncheon-wielding police in front of the entrance to the ministry stands a line of soldiers, guns at the ready for use against their former officers if need be.
Shah Shaheen is a poor neighbourhood on the outskirts of Kabul. The houses sprawling up the hillside and the dirt road that winds between them are all the same dusty colour. A new water-pump stands in a gap in the buildings, rigid and shiny against the jagged outline of distant mountains. The local people have themselves paid for its installation and would like the government to compensate them for the cost and provide other basic services.
Behind the shabby walls, in a house built around a traditional courtyard, Ghutai Khawari sits on a raised piece of ground, flanked by local supporters, with a small audience sitting in the shade provided by a colourfully-patterned sheet stretched between tall roughly-cut poles.
Khawari is a candidate for the Wolesi Jirga, the lower house of parliament which is to be elected on Sunday along with provincial assemblies.
She's a journalist and her level of education seems to impress her audience. In a country with 70-80% illiteracy, poor voters almost always say that they want an "educated person" to represent them.
Her audience is entirely masculine, unless you count a few little girls playing in the street outside.
The men seem to have left their wives, daughters, sisters and mothers at home but they insist that they're ready to vote for a woman candidate.
Ali, a young man who is enthusiastically moving chairs and making people welcome, speaks to us in English.
"No, it's not important, that, it is no problem. Islam says that women and men are equal."
Ghawari tells her audience that it would be a sin to vote for candidates with blood on their hands, a reference to the many warlords who've found their way onto the ballot-papers.
Earlier she told us that ending ethnic enmity is her top priority, "especially among women, where they say 'you're a Pashtun, you're a Tajik' and so on, because we're women, we're human, we're one."
She accuses the authorities of paying lip-service to helping women but not taking action.
"The government and some NGOs say they will give rights to the people but they don't pay any attention to the majority of women, who live in the villages, in the provinces."
She cites as examples the lack of education for girls and poor health care, which, she says leads to 1,000 women dying in childbirth every year.
To her audience she also stresses that she is running a shoe-string campaign.
"You are my only resources," she tells them.
At least 68 seats have been reserved for women in the 249-member Wolesi Jirga, with at least two in the provincial councils, which will have between nine and 29 members.
Women's rights campaigners are encouraged by the fact that 328 women are standing for the Wolesi Jirga. Not so many have come forward for the provincial councils, however, where the weight of tradition may be heavier.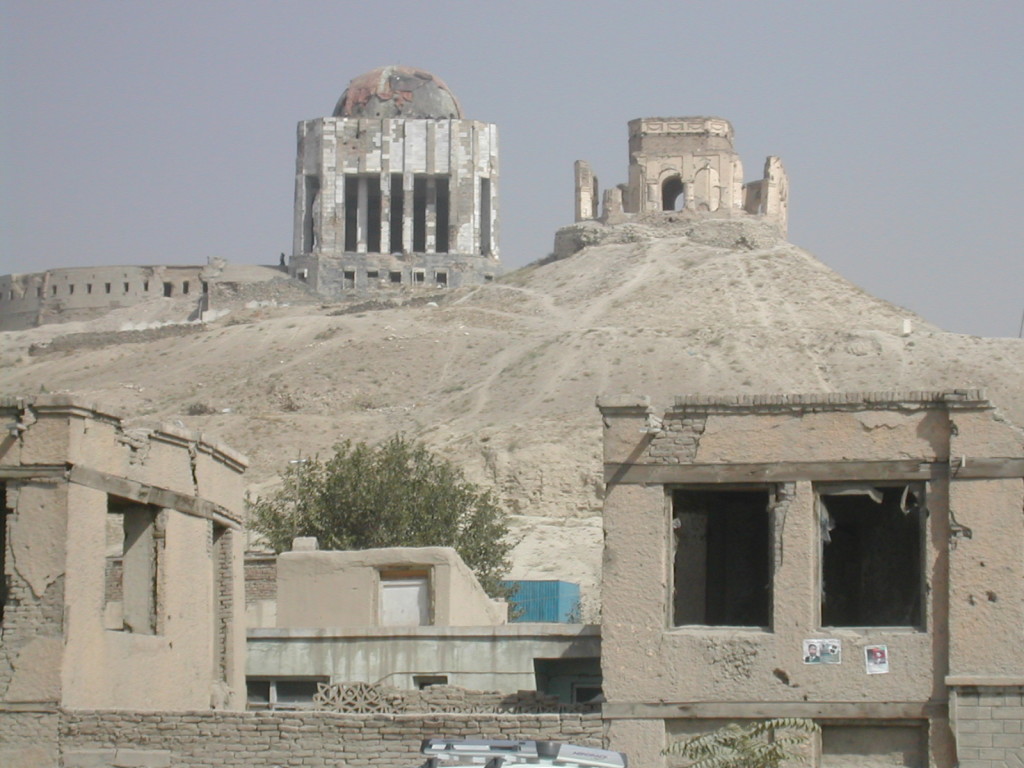 Almost all the women standing are independents. That means that, like Ghawari, they have little money, no experience and no established network.
The regional bigwigs and established politicians may have terrorised the area where they're standing or pocketed fortunes through corrupt dealings but they have the advantage of being well-known and, through patronage, they can find support among the men of influence in the towns and villages.
Ghawari and other women candidates in Kabul say that they've faced no intimidation or pressure while campaigning. But, they warn, that may not be the case in the provinces, especially the rural areas.
There women risk being chased off the street if they appear in public. What's more women can't go into the mosque to address Friday prayers. Many, though not all, mullahs preach against female participation in public life and, even without that, tradition militates against them.
And there's also intimidation by warlords and the Taliban.
The Asian Network for Free Elections (Anfrel) reports that the husband of one female candidate in Baghlan province was jailed for two days without charge and later sacked from his job because he helped her campaign.
One woman election worker has been killed during the campaign. Other women report death threats and accusations that they are "American spies".
Little wonder then that 51 women withdrew their candidacies for unspecified reasons before the campaign started.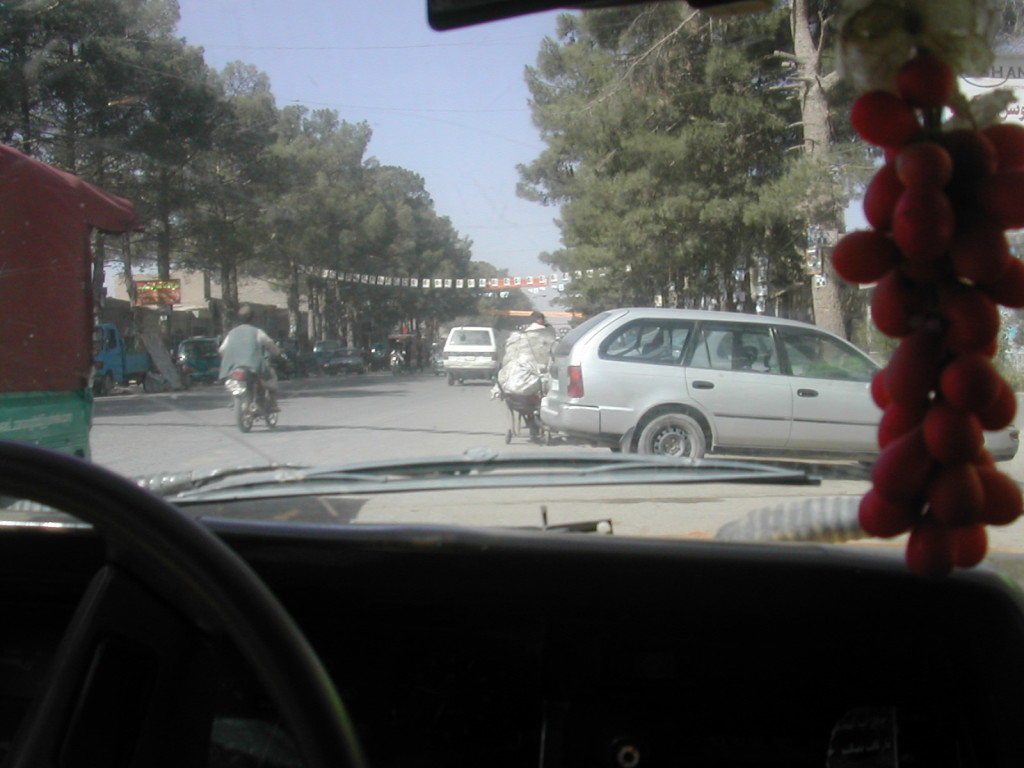 No-one can escape evidence of the election in Herat. Candidates' photographs and slogan-bearing banners hang from string stretched between the pine-trees which line the streets, so that the city looks as if it's celebrating a particularly popular festival.
Posters are plastered all over any available wall-space – on the concrete and metal umbrellas erected at crossroads to provide traffic-police with shade and on what looks like a peace monument, a structure topped with a globe and four doves which stands at one of the main road junctions.
And they're contributing to the deterioration of the city's historic legacy.
Enthusiastic campaigners have fly-posted their candidates' images onto centuries-old minarets, which have survived earthquake and war but are now threatened by vibrations from a nearby road – and by electoral politics.
The long road to Herat from the airport is lined by trees almost all the way, encouraging fantasies of entering at the head of a trader's caravan or a conquering army.
You pass through villages with traditional mud-caked buildings, past a park crowded with painted, concrete benches but no people to sit on them and over a bridge which looks down on a broad river-bed, where motorists wash their vehicles in the narrow strip of river that the sun has so far failed to evaporate.
Herat's a relief after Kabul. Its wide, tree-lined streets are relatively clean and uncongested. There's less dust and more visible history, most noticeably the huge and beautiful mosque in the city centre.
My translator, Hoshang, is bowled over by the city's cleanliness and its exotic Persian atmosphere. When we see a man smoking a shisha pipe in a restaurant, he asks me what the strange object is, never having seen one in Kabul or in Peshawar, the two cities he has lived in.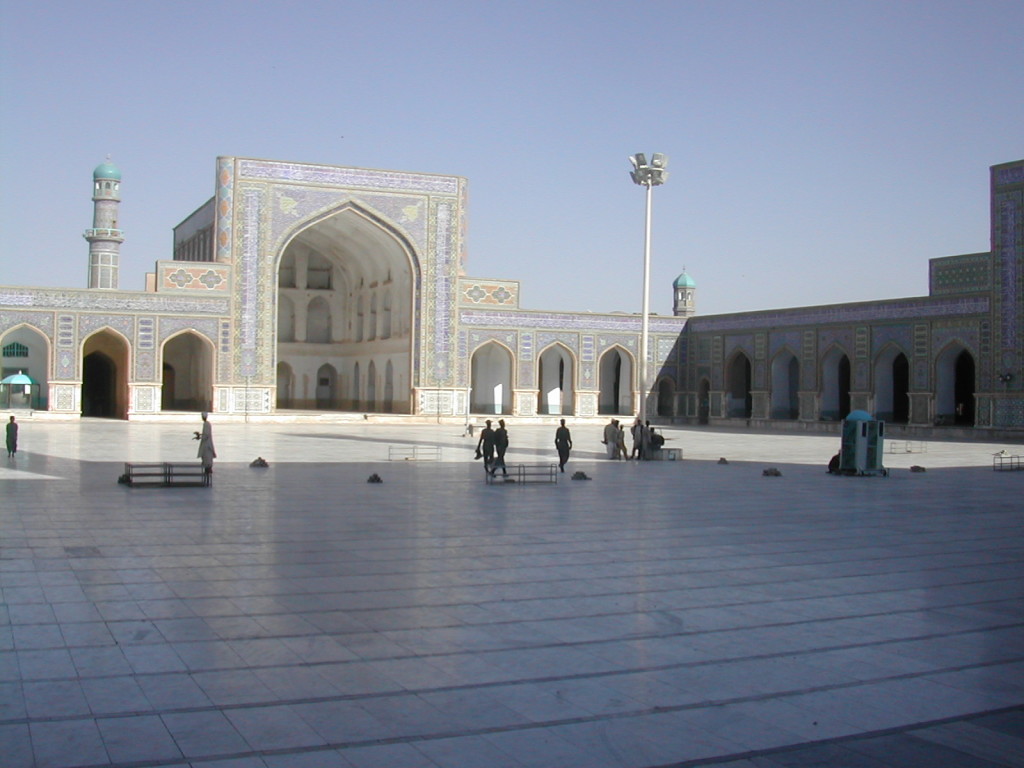 Clearly the governor who built the present seat of local government in the mid-20th century, didn't want the home of secular power to be completely dwarfed by the mosque. It's a rambling complex of brick-clad buildings, about as tall as the mosque and pleasant enough to look at, even if it can't compete with the mosque's tile-clad walls, which were decorated by craftsmen skilled in a 600-year-old art form.
It's easy to gain access to high officials. Sitting in the corner of a large room, as a handful of officials administer the citizens who have come to petition him, deputy governor Mir Abdul Khalq, "call me Haj Mir because no-one in Herat will recognise me if you give me the full name", offers cups of green tea and chats affably. But he says it would be better if I interview Governor Mohammed Khair Khuwa.
Unfortunately, the governor is in Kabul today, so we will have to come back tomorrow.
Haj Mir is a grey-bearded, wrinkled, smiling man, who chats freely about Herat. It is probably Afghanistan's richest city and he boasts of its public buildings and housing.
I ask if supporters of Ismail Khan, who preceded Khuwa as governoror, still have much influence.
"Oh yes," says Haj Mir. "I myself am a supporter of Ismail Khan and was with him for seven years during the war."
This takes me aback since I'd understood that it had taken quite a power struggle for President Hamid Karzai, who was finally elected last year, to dislodge Khan from running the city last year.
Ismail Khan became governor of Herat province in 2001, after fighting the Russian occupation, being jailed by the Taliban and escaping to take control of Herat as the ultra-fundamentalist régime was bombed out of office.
During his governorship, there were many complaints about his warlord ways – a heavy hand with potential opposition and harsh treatment of women in the province.
Last year, there was heavy fighting between Khan's fighters and those of a rival warlord, Amanullah Khan, a Pashtun. Kabul declared its support for Ismail but, shortly after the fighting ended, Karzai offered the victorious governor the post of minister of power and water – a poisoned promotion which dislodged him for his power-base.
Not everyone was glad to see him go. Riots followed his removal and Khuwa, a Hazara who arrived in town with guards from his own ethnic group, was obliged to take the oath of office in front of a picture of his predecessor.
Khan left behind a mixed reputation. He dealt with critics and suspected enemies in summary fashion – the head of the officially-backed human rights commission told us that, at the official opening of the organisation's office in the city with national government ministers in attendance, a journalist was beaten up and dragged off to jail. Just so everyone knew who was boss, as it were.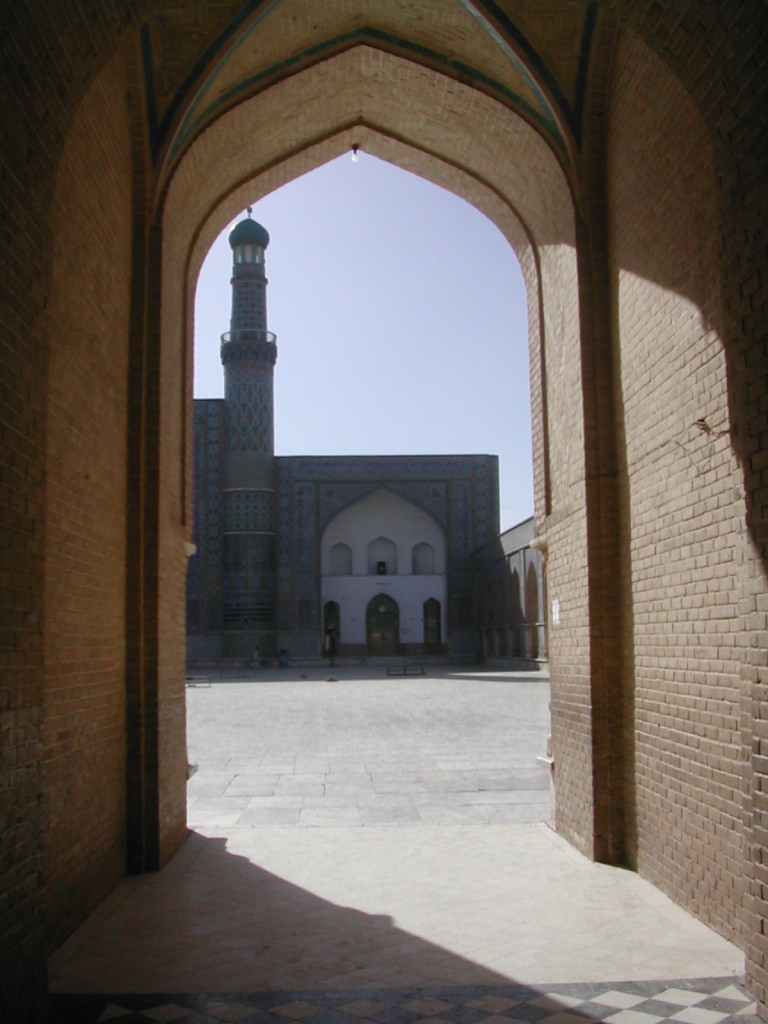 But the ex-governor is still respected for making Herat one of the best-run cities in the country. He paid for public works and efficient administration by collecting the handsome revenue from customs duties on the frontiers with neighbouring Iran and Turkmenistan ¼ and refusing to pass any of the money on to Kabul.
Maybe it was that which inspired Karzai to conclude that the governor had to go, rather than the stories of armed tribal fighters doing as they wished on the city's streets or women found alone with men being arrested and examined for signs of recent sexual intercourse.
But, once the rioting was over, the transition seems to have been relatively smooth.
Haj Mir seems to be working with his ex-boss's successor and is happy to suggest that we interview the new head of security, Ayub Salangy, another out-of-towner who arrived two months ago accompanied by guards from his home province.
Of course, sending round a journalist may be the Haji's idea of a practical joke; it turns out that Salangy is home sick today. But he agrees to see us.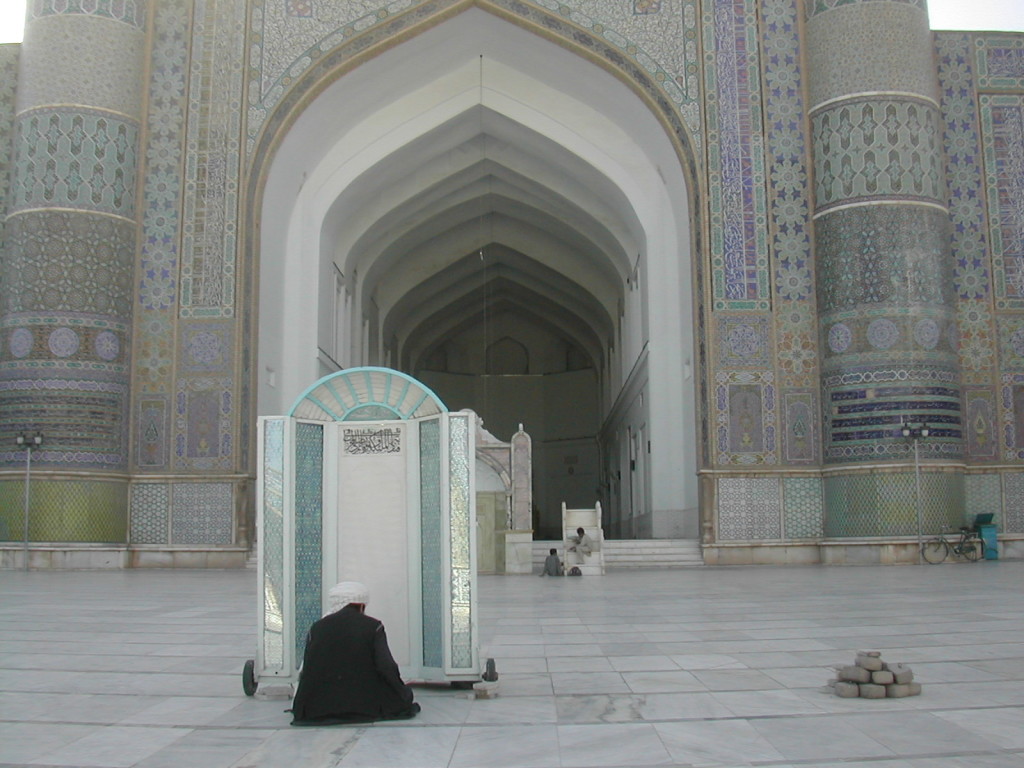 Delivered at Salangy's house by a military vehicle, we find him in his garden, meeting leaders of the Provincial Reconstruction Team, one of the PRTs, the foreign military units that carry out aid projects, leading to complaints that they have made NGOs targets of possible guerrilla attacks.
We are shown into the house and wait in a living room so generously furnished that there is a TV at either end of the room.
On a table sits a photo mounted on curved glass with blue and gold edges. It shows the lieutenant-general embracing President Karzai as he arrives for a visit to Herat.
Salangy's assistant assures us that the commander is a good friend of the president and gives us an outline of his employer's career, which mostly consists of Karzai begging him to go to a number of troublesome provinces, with varying degrees of success. Salangy did serve in possibly the toughest posting, Kandahar, the Taliban's stronghold at the time that they took power and still the scene of rebel activity, including a recent attempt to shoot down the president's airplane.
When he finally meets us, Salangy doesn't seem too ill. But he undoubtedly has a robust constitution. He's a buffalo in a shalwar kameez; tall and broad, his hand swallows mine when we shake. Unusually for an Afghan, he is clean-shaven and his hair is cut short, adding to the youthful appearance of his face. It's a surprising fact here that the men who have probably seen the most combat are the men with the most laugh-lines on their faces.
At some point in his career the lieutenant-general has picked up the art which the French call langue de bois. He studiously avoids giving any interesting answers to my questions: everything will go fine on election day; there are no serious security problems in the province; recent kidnappings and violence were in neighbouring provinces and not on his turf.
When I ask if he's worried about the way the Americans have used the PRTs, he gently makes a fool of me by explaining that the people he was talking to were Italians, since they have taken over that work in Herat and the west of the country.
Asked if he sees himself as Karzai's man in Herat, Salangy replies that he's happy to represent the president and central government here.
But the question seems to have touched a sensitive spot. When I stop recording, the commander declares that, if I'll permit it, it is his turn to pose a question.
"Who told you I was Karzai's man?" he asks.
Hoping that the answer will not prove compromising for anyone involved, I tell him that his secretary told me that they were friends.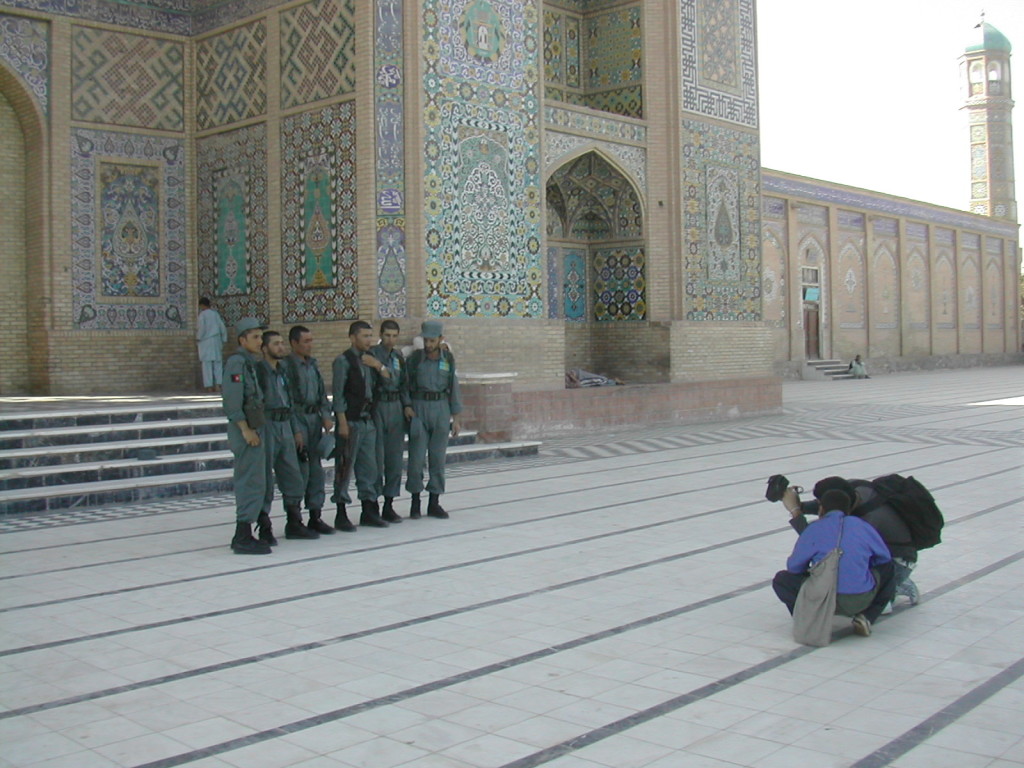 Before leaving Herat, we take up Haj Mir's suggestion and try to see the governor. It's a long and fruitless process which entails visits to his offices, his home and, just before we leave, the recently-built governor's mansion in the foothills of the mountains that overlook the city.
Persian script dug into the sides declares jihad the salvation of the faithful and what looks like a kilometre of steps lead up to a self-important dome perched on a rock. One gets the impression that this building is part of Ismail Khan's legacy.
We're already late for the rendezvous and, after an inconclusive argument with guards and our taxi-driver about whether we will have to walk up all those steps to the mansion in the baking heat, we conclude that there won't be time for an interview if we're to catch the plane to Kabul. As we race towards the airport, a phone-call reveals that the governor hasn't actually left his home.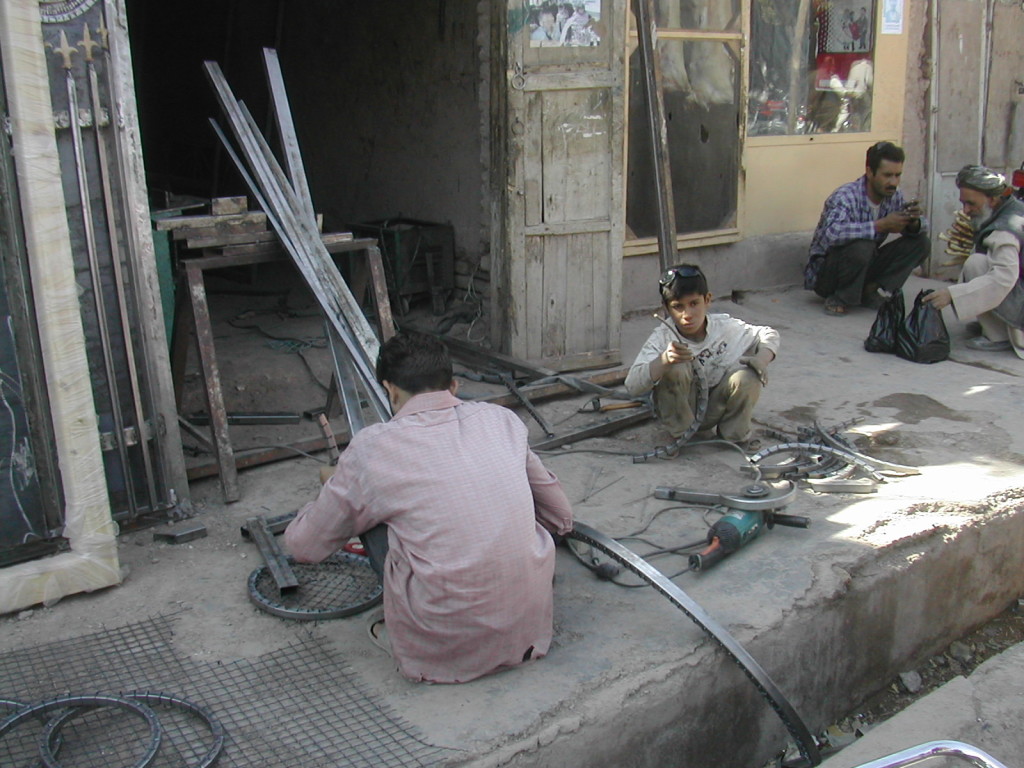 Both in Herat and Kabul, voters face a huge and confusing choice of candidates.
Ballot papers the size of broadsheet newspapers carry the names, pictures and symbols of hundreds of candidates for the Wolesi Jirga or the provincial councils; in Kabul's case 390 for the national body and 216 for the provincial one.
Some 70-80% of voters are illiterate and, it being over 30 years since the last such elections, most of the population haven't taken part in this sort of exercise before.
Of course, there was last year's presidential election but that was a much simpler affair since only one post was up for grabs. The difference may not have sunk in to the popular consciousness – some punters have apparently told journalists that they intend to vote for Karzai this time round.
The process would have been even more complicated if the original plan to elect district councils at the same time had gone ahead. That vote was postponed. Not to spare the unfortunate electorate the struggle with a third enormous ballot paper. It's just that the districts don't really exist yet. Their boundaries haven't been drawn and their populations have yet to be determined.
On the street most people seem keen to vote but no-one has much idea how to do it. Most Kabulis seem not to have chosen their candidate. In Herat more people seem to have made their choice for both the national and provincial assemblies.
In the cities, at least, no prejudice is expressed against women candidates. Several men declare that they are ready to vote for a woman and some say that they've already decided to do so.
Karzai apparently intervened personally to prevent party symbols being printed on the ballot papers, although an accompanying sheet does list the parties and their candidates. This is justified by arguing that it is political groups that have brought the country to its present condition. Karzai himself, of course, has no party although he does have a network of allies. His behind-the-scenes style of politics will probably be best suited by an atomised parliament, in which he can play off individuals or groups against each other.
The ban, along with a first-past-the-post voting system, favours a personality contest and undermines the possibility of a future development of parties formed on the basis of political platforms.
It strengthens candidates who are already well-known – religious leaders, ethnic or regional bosses and warlords, none of whom can be absolved from blame for Afghanistan's woes.
But their notoriety may backfire, in some cases at least. Soraya Daqiqi, a woman candidate in Herat, says that village elders have told her that it's time to give a woman a chance. "After all, look at what men have done for us – Timur Lang, Janghis Khan, and that German leader, Hitler."
Other independent candidates also believe that they may benefit from an anti-warlord backlash.
The Taliban have stepped up attacks in the last few months and say that they will disrupt the election, although they say that they won't attack voters.
Most of the violence has been clashes between their fighters and foreign or Afghan soldiers and it has mainly taken place in the south and east, where they still operate quite freely.
But seven candidates have been killed and there has been other election-related violence.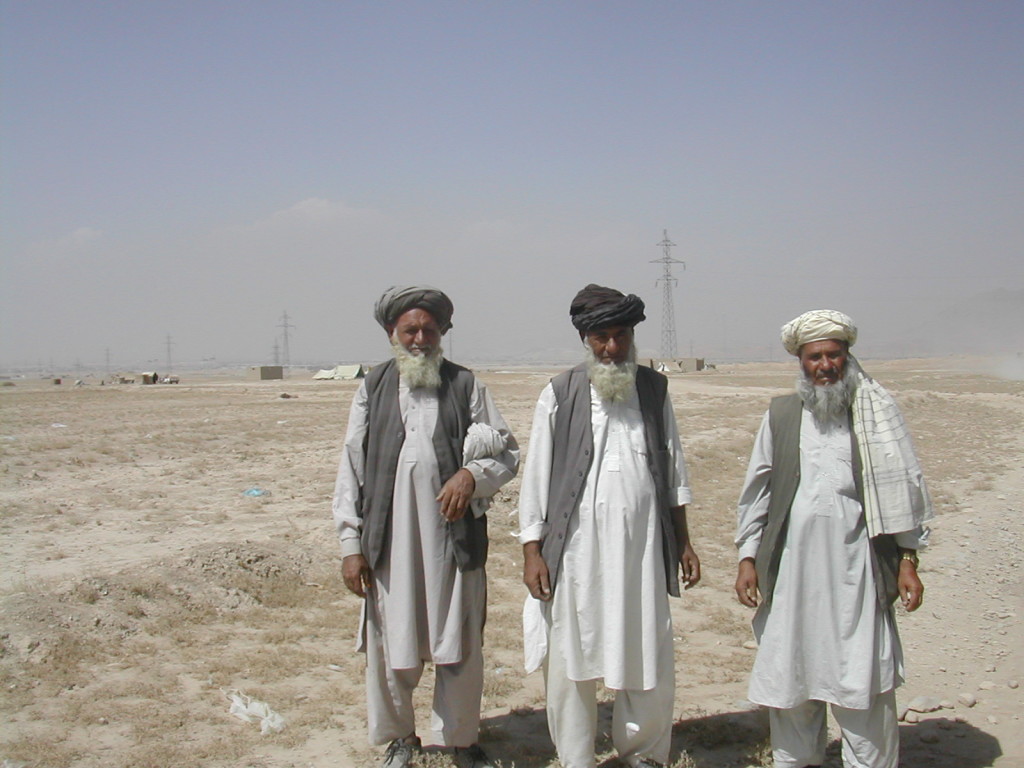 And there's concern about the number of former commanders, many of whom have been involved in atrocities, who are on the ballot papers. Only 11 candidates were disqualified for being militia leaders before the campaign began, while human rights campaigners claim that in many areas at least half of those standing are warlords.
The internationally-staffed Election Complaints Commission says that only those who have been convicted of crimes can be excluded, which seems reasonable until you remember how difficult it is for victims to obtain justice here.
Of course, there is no clear demarcation between the terms "warlord" and "mujahed" and many violent killers have been invaluable allies to Karzai and the US.
Analysts at the International Crisis Group claims that deals were struck with some commanders, allowing them to remain on the ballot papers in return for promises to collaborate with the official disarmament process.
Nevertheless, there are no reports of candidates actually bumping off their rivals.
That may be a sign of patience, rather than of born-again pacifism. A clause in the election law has become known as the "assassination clause". It declares that after the poll, if an assembly member dies, the runner-up takes his or her place, giving rise to fears that some frustrated candidates may revert to their old habits to achieve the victory that the electoral process failed to deliver.
The electoral law is remarkably tolerant of practices which the Asian observers of Anfrel, who know a thing or two about money politics, claim "may be regarded as vote-buying in other countries".
They describe electoral cards being bought from voters in some provinces and mullahs being offered money in return for their endorsement (one of them boasts that his backing would mean at least 5,000 votes for the lucky bidder).
Rich candidates are able to spend large sums on fleets of vehicles, election workers and other resources, while poorer candidates struggle to raise funds.
The Afghan semi-official observers' organisation, Fefa, says it's disappointed that a ban on handing out gifts is only valid on election day.
The Afghan fondness for a feast may indeed prove useful in courting the floating voter. Fefa says that one candidate, who owns a hotel, has been giving free lunches and dinners "almost every day" and has hosted one lunch with music and dancing for about 5,000 people.
Uzbek warlord General Abdel Rashid Dostum proved even more generous. He invited notables in Sherbergan province to a party "in honour of his father" which lasted for three days.
One candidate told Anfrel that he was worried about what the candidates will do to recoup their outlay. "Maybe robbery or drug-trafficking. They need to get the money that they spent back."
The Election Commission says that it can't ban such practices because they are part of the Afghan tradition of hospitality.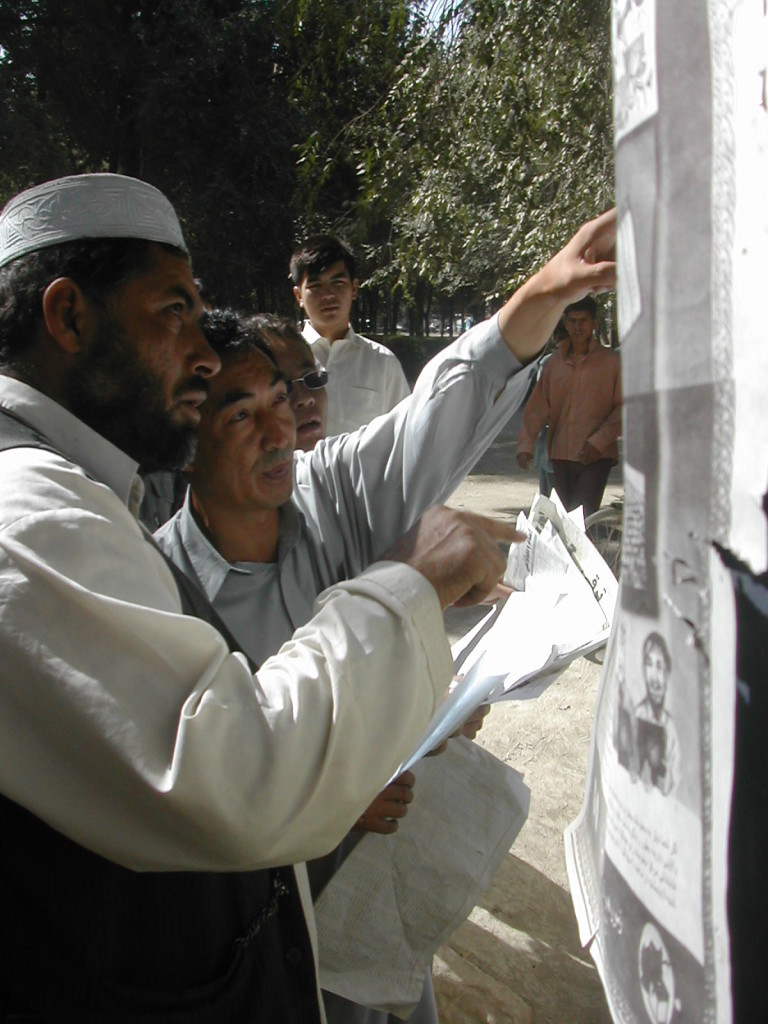 strange noise disturbs the peace of Kabul's Shah-e-Naw Park. It's the horribly distorted sound of a television rigged up among the trees.
Nearby is a tent, which has been occupied by Ramazan Bashardost every day since he resigned from the post of minister of planning and launched a clean-government campaign.
Bashardost is a candidate for the Wolesi Jirga and this is two days before polling day, well within the 48-hour period within which election campaigning has been banned, but he says that the video of him currently playing to a small audience is of a speech he made before the start of campaigning and so not in breach of election law.
Bashardost resigned in a row over the 2,355 NGOs which have mushroomed in Afghanistan in the war's aftermath. The 2001 Tokyo reconstruction conference allotted them a third of foreign aid. But Bashardost compiled a list of 1,935 that he wanted to close, saying that many of them were fake, some operating for profit and not the benefit of Afghans, others just inefficient and nearly all spending most of the donors' money on their staff salaries and operating costs rather than on the people they were supposed to help.
"About 70% of their budgets are used for administration or logistics or for a luxurious life," Bashardost tells me. "There is NGOism in Afghanistan, like a Communist system. It is very strange that the Afghan poor people don't have access to the directors of NGOs. I think it is more easy to meet Mr Karzai."
When he was a minister he would send people to meet NGO chiefs.
"They returned to my office and say 'Mr Minister, when the bodyguard is happy he took my paper and when the bodyguard is not happy he said very bad things to me and I couldn't see the director'."
Now he says that Afghanistan is run by a new nomenklatura of NGO bosses, UN and US officials, international military chiefs, Afghan warlords and government ministers.
"It is a very dangerous situation because $12 billion has arrived in Afghanistan since two years and the Afghan people believe that there is not reconstruction. I think that some people say 'My life is now more bad than three years ago'. This nomenkaltura shares the money between its members and we're losing the chance to show a good cooperation between Western countries and a Muslim country."
Although he was educated abroad and speaks English and French, Bashardost mistrusts returned exiles as much as he mistrusts warlords, claiming that many have only returned for business opportunities and that those who are standing for the Wolesi Jirga are motivated by commercial, rather than political, interest.
Bashardost believes the multi-national mafia is also complicit in the drugs trade.
Since the US-led invasion, Afghanistan has returned to the top of the world league of opium-poppy growers, providing most of the heroin sold in Europe and much of Asia.
The ex-minister says that only one per-cent of the profits go to Afghan farmers and that local and international officials are involved in it.
"The new parliament may be a narco-parliament," he says and slams Interior Minister Ali Ahmad Jalali and President Karzai for saying top officials, including six governors, were involved in drug trafficking but refusing to name them, let alone take action against them.
Few candidates speak as freely or directly as Bashardost. Those with dubious pasts – or presents – use portentous declarations to avoid addressing embarrassing subjects. And, in a country in which guns rather than discussion have decided political issues for so many years, new candidates lack any experience of real political debate. When faced with a microphone, most either launch into long autobiographies, give accounts of their educational qualifications or make vague statements about ending the violence and rooting out corruption in exactly the same terms that their rivals use.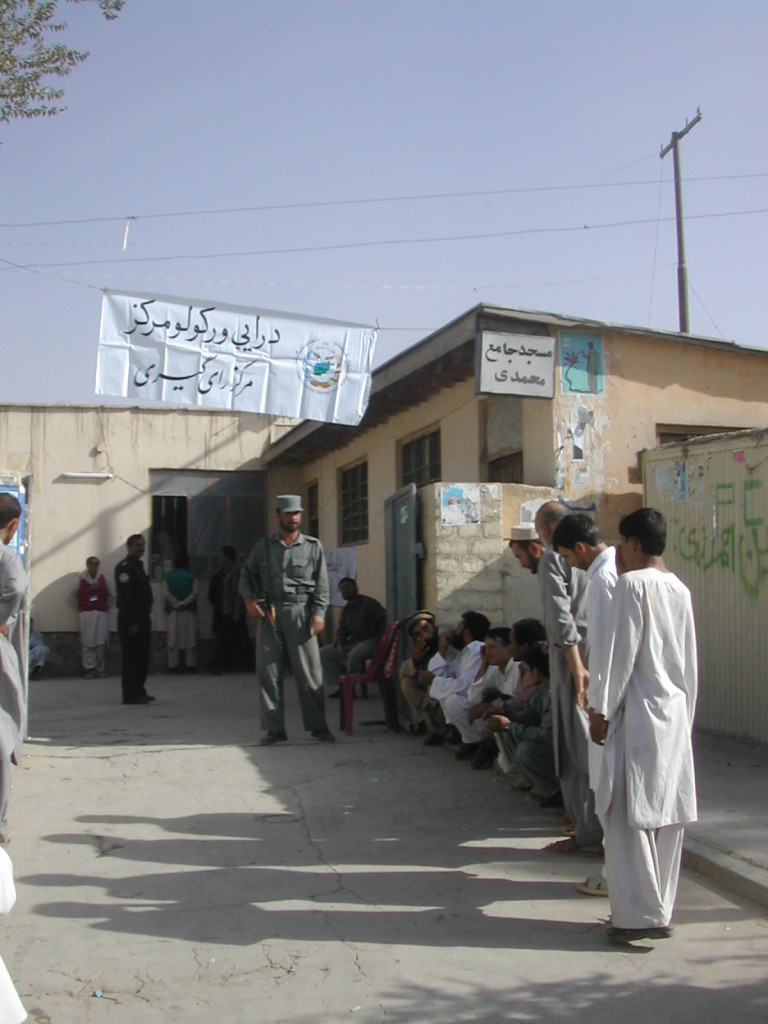 18 September, election day. At the Ministry of Women's Affairs, which is a polling station for the day, voters are encouraged to do their civic duty by music broadcast from tinny loudspeakers and banners bearing inspirational messages such as "Let's join together to participate in the parliamentary election which is a legislative organ and one of the three pillars of the Islamic Republic of Afghanistan".
But the official enthusiasm doesn't seem to have rubbed off onto the electorate. At 8.10am, just over two hours since the polls opened, there are few voters here, an astonishing contrast to the long queues to vote in the presidential election.
Inside the building a young election official says that it's early yet, there's still time, and assures us that voters have had no difficulty with the complicated voting procedure.
As he speaks, a man in a voting booth behind him is turning his ballot paper this way and that with a mystified air. He calls to an official to come and explain what he should do.
Outside two young men tell us that they have voted for Bashardost because they believe he is honest, while others won't name their choice.
When we leave the building, SUVs have blocked off the street and armed guards stand outside the polling station. US ambassador Ronald Neumann is here.
He declares the day a triumph.
"Four years ago they were killing women with stones in the sports stadium and today women are running their separate polling places here next door to the men's polling places."
What does the ambassador think of the presence of alleged warlords on the ballot papers?
"I think people get to actually vote, so if they don't want to vote for a warlord they don't have to, they can vote for somebody else."
So, even if a candidate has blood on his hands, he should be allowed to stand?
The tone becomes slightly less affable.
"No, I don't think that's a correct statement. I think what you need to understand is that this is the first time that they've tried to run a process by rules. And it's a country where you don't have full evidence, so sometimes you don't get the result that you would ideally like, just as sometimes, in your country or mine, somebody may go free in a trial where you think they should have been convicted."
Neumann gives the impression that, so far as he's concerned, there have been exhaustive legal efforts to find war-criminals and that they are now over.
"The fact is that they did run a process by rules … and that's a big, important step in the transition to building a rule-based system of law."
More voters turn out as the day goes on but there are nowhere near last year's number.
At Shah Shaheen nobody will tell us who their choice was, although one man says that he's voted for a woman and a man, while the women, all clad in blue burkas, huddle in a short line at the side of the polling station.
The women at Fourth Makoryan, a middle-class district, are more assertive. Many of the polling officers and voters are elegantly dressed, some wearing smart trouser suits with headscarves.
One, who's enjoying the sun after casting her ballot, proudly declares that she has voted for a woman candidate.
"We all want to vote for women because women are the ones who care for women," she says.
But she's not sure how much things will change for women after the election.
"Maybe yes, maybe no. In Kabul the women vote but in some other provinces some of them don't vote. I hope that they all vote and the women win."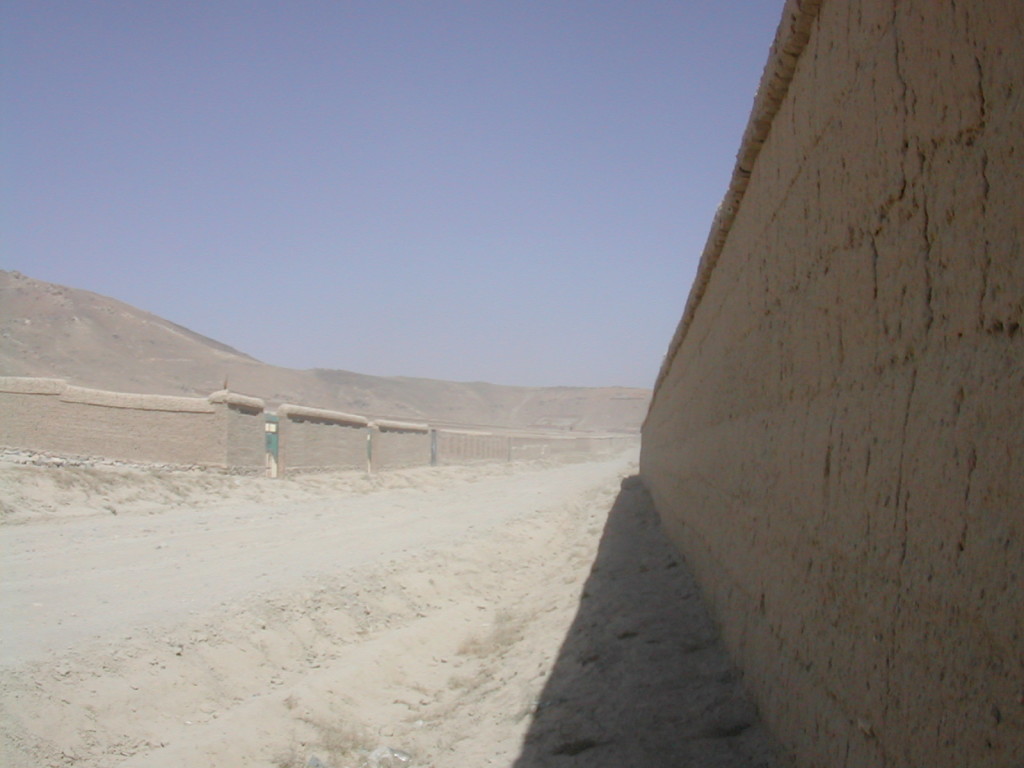 In Dehyaya, a village outside Kabul, we don't see any women. To get there we have to turn off the fine new road that the American military have built to get to their base at Bagram airfield and on to a track across the dusty plain that lies between ranges of Afghanistan's cruelly beautiful mountains.
The stones crunch under the weight of our four-wheel drive and the dust gets everywhere – into the car, into our hair, into our nostrils.
We follow the track round a bend and find the beginning of the village.
It's made up of traditional Afghan dwellings; huge compounds hidden behind walls several hundred metres long.
They're covered in dried mud, made out of desert dirt, and they look as if they have grown out of this unworldly, grey-brown landscape.
As a scorching sun burns the last drops of moisture from the land, we look down a long, straight street, flanked by long, straight mud walls, heading towards a distant perspective point.
There's not a soul to be seen; it's like High Noon – only with more dust.
Who knows how people scratch a living out of this arid landscape but the village seems to be large, even if you take into account the size of the compounds.
One thing's for sure, land can't be very expensive round here.
Down the street and around a bend, we come across a petrol station.
It's deserted, too, but there are signs of election activity – candidates' posters have been pasted on its walls and on the sign at its entrance.
The largest is one of Abdul Rab Rasul Sayyaf.
He's a notorious militia leader, whom human-rights campaigners have demanded be taken off the ballot paper, because of his alleged brutality during the war.
In the days of the fight against Russian occupation, Sayyaf was a friend of Osama ben Laden and mixed with the hard-line Islamists who received US funding for their anti-Communist jihad.
But, despite his dubious past, he has stayed in the running.
His position can't have been hindered by the fact that he has recently acted as an adviser to Karzai, doing his best to keep Afghanistan's legal system true to his severe interpretation of Islam.
A bit further down the street, and at last there are signs of life.
A small crowd of men and boys has gathered in front of the school, where voting is taking place.
As we go into the building, Hoshang suggests that maybe we shouldn't stay too long.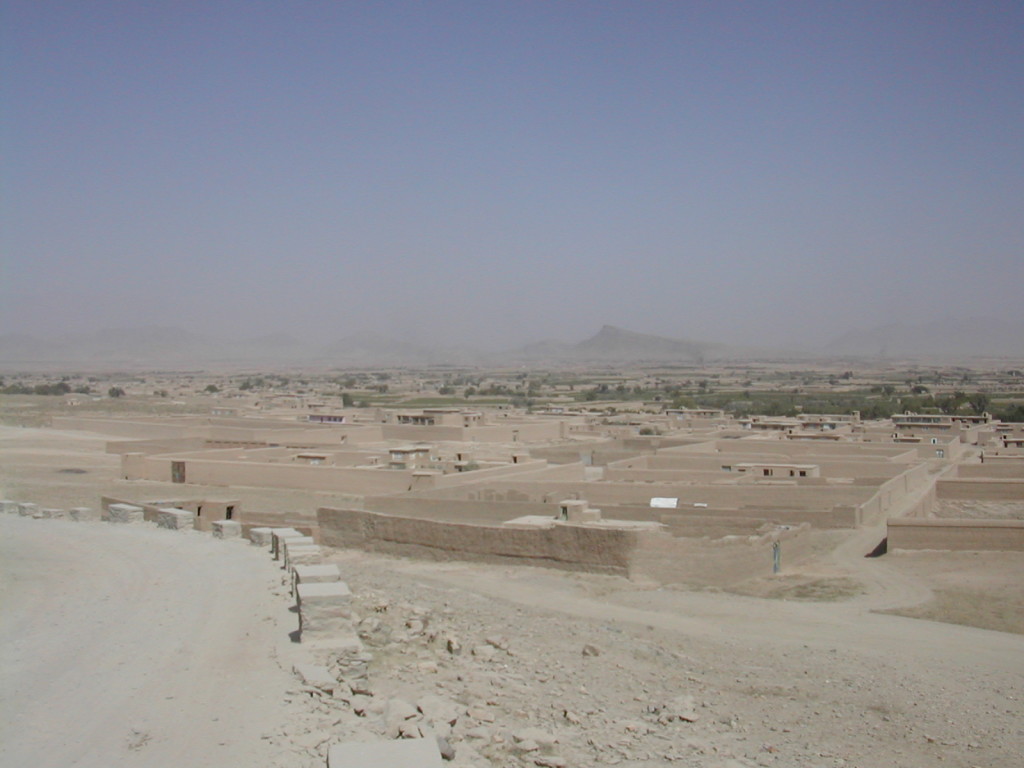 "Taliban fire rockets at Kabul from these mountains."
Inside, however, all is running smoothly, if not very busily, and the polling officers say that there have been no threats or intimidation.
One of the voters is a former mujahed. He won't name the person he voted for but says that "he is my friend from the jihad time". But, like all ordinary voters what he wants most is peace – "No more fighting in my country".
To get back to Kabul, we're told to go over the mountain.
As we climb the slope, we can at last see some patches of green in the village, hidden behind some of those long walls.
When our wheels get stuck in the dirt half way up the slope, I wonder if I should duck down in the back if men with guns appear or whether they'll see me anyway. But they don't appear and, when the car climbs over the peak, we see an inscription dug into the hillside.
I ask if this is another call to jihad, like the ones we saw outside Herat.
Hoshang squints at the writing. "No," he replies, "it says 'carwash'."
And there, just below it, is a huge car lot, the vehicles glistening in the sun, and, beyond it, the grubby bustle of Kabul.
On our return, we hear that three rocket-propelled grenades were fired from the mountains during the morning.
Two failed to explode. One of them hit a UN compound and injured one person, although not seriously.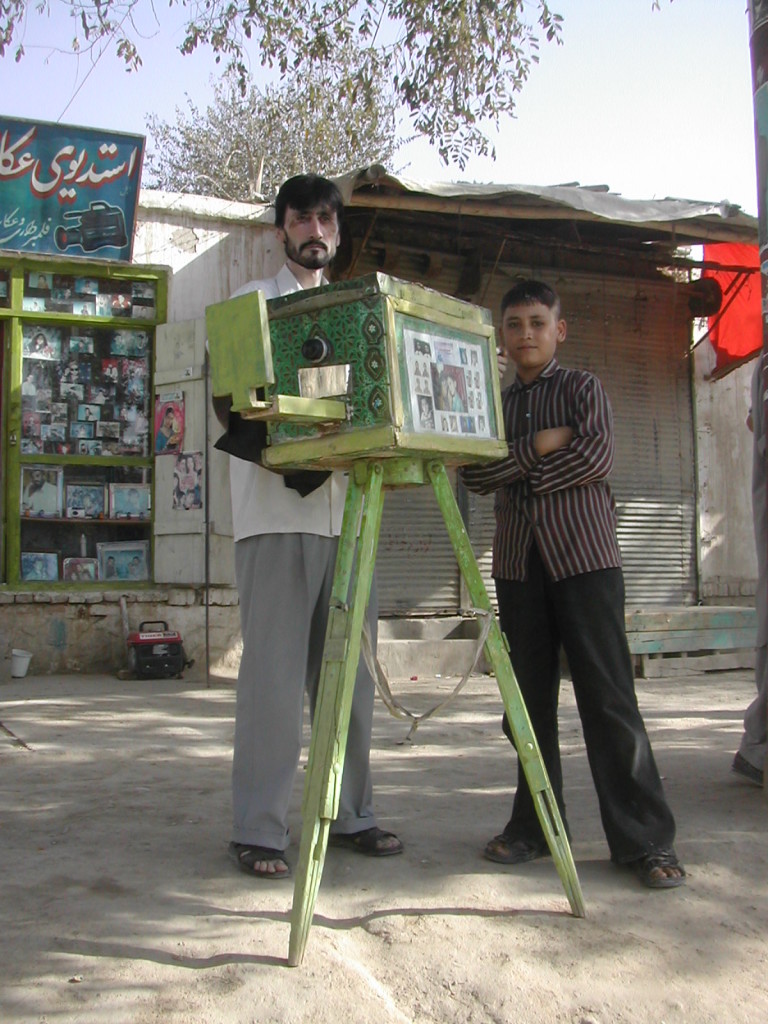 Turnout is low throughout the country. Officials claim about 50%, some sceptics put it as low as 35% and claim that there were no votes at all in some parts of the south, where the Taliban are active.
The electoral commission says that seven polling stations never opened at all, apparently because the security services were too scared to protect them. Security worries led to a temporary disruption of the vote in many other places and there are already allegations of fraud.
Apparently anticipating a wave of enthusiasm throughout the land, the electoral commission made a last-minute decision to bring forward the start of the vote an hour. Unfortunately, the decision didn't get through to all voting officials, some of whom arrived, bleary-eyed, at 7.00am or later, to find impatient voters waiting for them or to hear that some had already given up.
Piqued, perhaps, by criticism of the small number of candidates banned from standing, officials took another 28 off the ballot paper during the week before the vote. Human rights groups weren't mollified, claiming that they weren't the roughly 150 warlords and thugs that they had in mind.
And, unfortunately, the list of these late removals was either not posted up at many voting centres or put in a position which hardly anyone saw. Even where it was visible it was meaningless to the illiterate majority of voters.
To add to the confusion, two candidates were put back onto the ballot, one because he had been confused with someone else of the same name.
Now the votes have to be gathered in, using donkeys and helicopters to bring them down from the most remote mountain villages. Definitive results are not expected for at least a month and the absence of debate and clearly defined political camps makes it difficult to guess what the Wolesi Jirga will look like.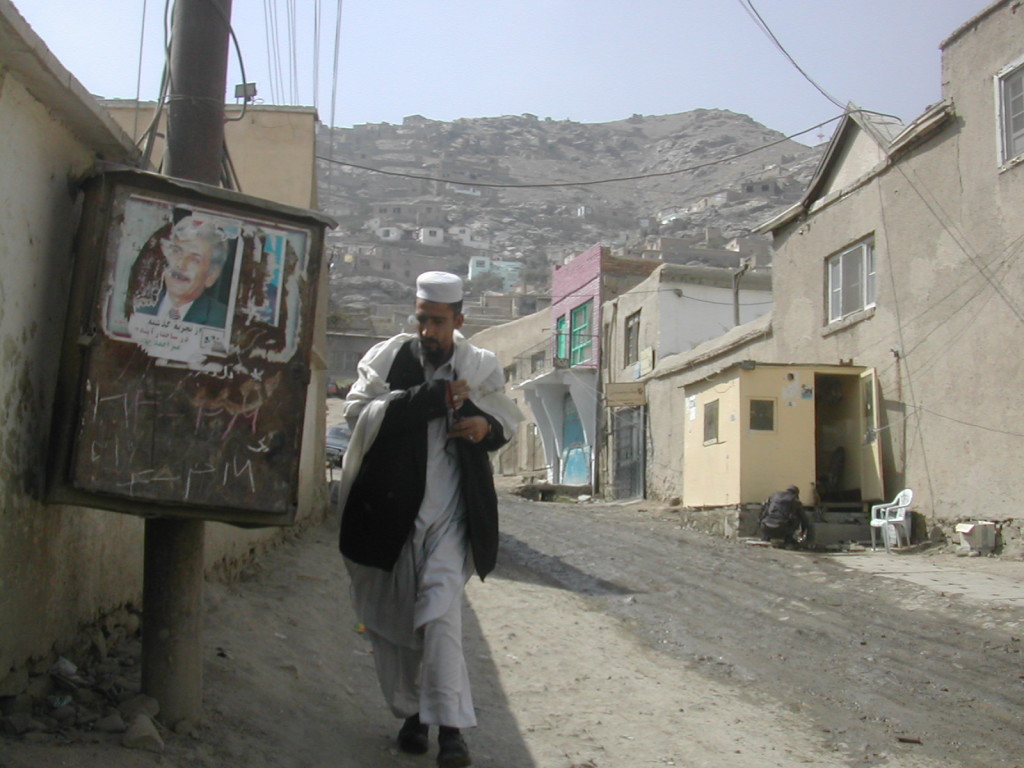 Robert Kluyver, a fluent Dari-speaker and former UN worker who has set up the Foundation for Culture and Civil Society and also represents George Soros's Open Society Institute, believes there are three main reasons for the low turnout. Many candidates were unknown and discouraging political parties added to confusion about what they might stand for, many hopes that were raised by last year's presidential election have already been disappointed and in some areas, especially the cities, there's suspicion that the results were rigged in advance.
"While a lot of candidates were ex-fighters, either mujahedin or Communists, I think that there will be a strong presence of civil society."
But he believes that the parliament will be weak.
"With this low voter-turnout they will lack the political legitimacy they need. This parliament doesn't have any clearly defined functions. Thirdly, the parliamentarians won't have any experience in conducting parliamentary affairs and I think that there will be a strong tendency for the parliament to be bogged down in local issues, for example about schools and hospitals in particular districts, because that's very much how the candidates now see themselves, representing the interests of their local community."
He believes that, although most Afghans are sick of religious interference in politics, there will be a bloc of representatives who will push a hard-line position on issues such as sharia law.
And what of the question that voter after voter raised during the campaign – the warlords' hold on the country?
Saman Zia-Zarifi is the deputy director of Human Rights Watch. Being of Iranian origin, he can speak Dari and has come to observe the election along with a team from the high profile US-based group.
He says that most voters had to choose between unknown candidates and notorious ones.
Zia-Zarifi is bitterly critical of the election complaints commission's failure to strike "warlords, former military commanders and human-rights abusers" from the ballot.
"It created a certain amount of confusion and even questions about the political nature of this process," he says and concludes. "It remains to be seen if the Afghan electors have achieved what the electoral commission failed to do."