Pakistan's 2008 election came soon after the assassination of Benazir Bhutto and saw more murders and bombings. But voters turned out. The result was historic. A military ruler democratically removed and his supporters accepting the result with more good grace than they were generally given credit for, leading to the first peaceful transition from one civilian government to another in 2013, although not, sadly, to the end of the violence and corruption that continue to dog the country. Here's my account of polling day in Lahore.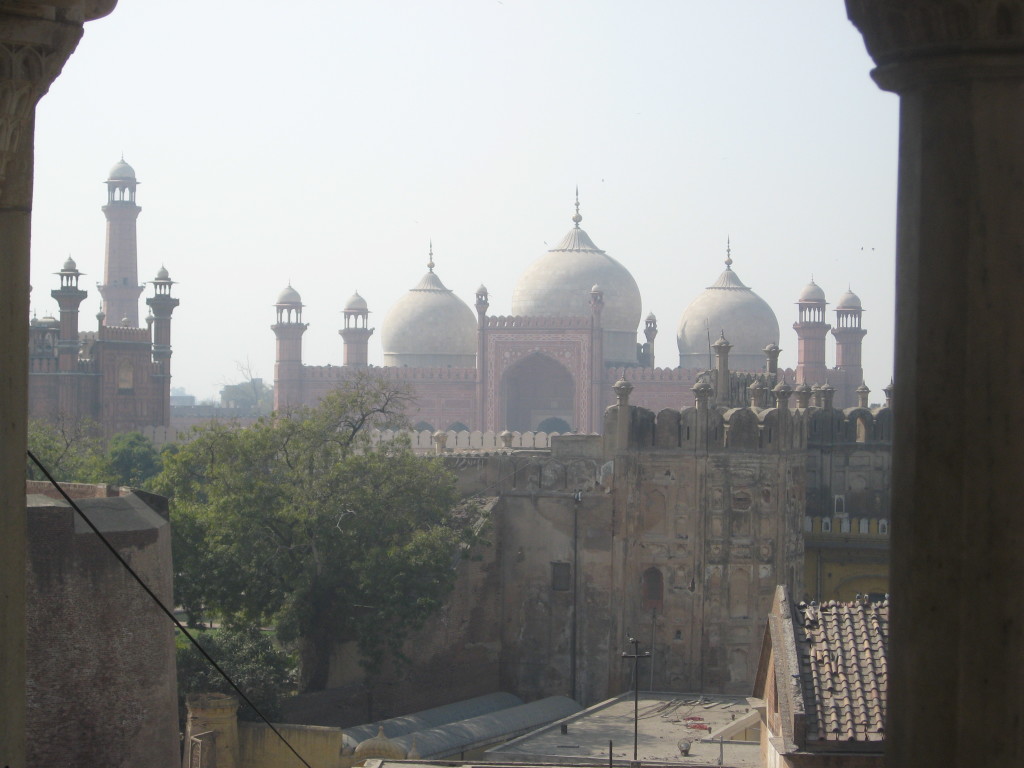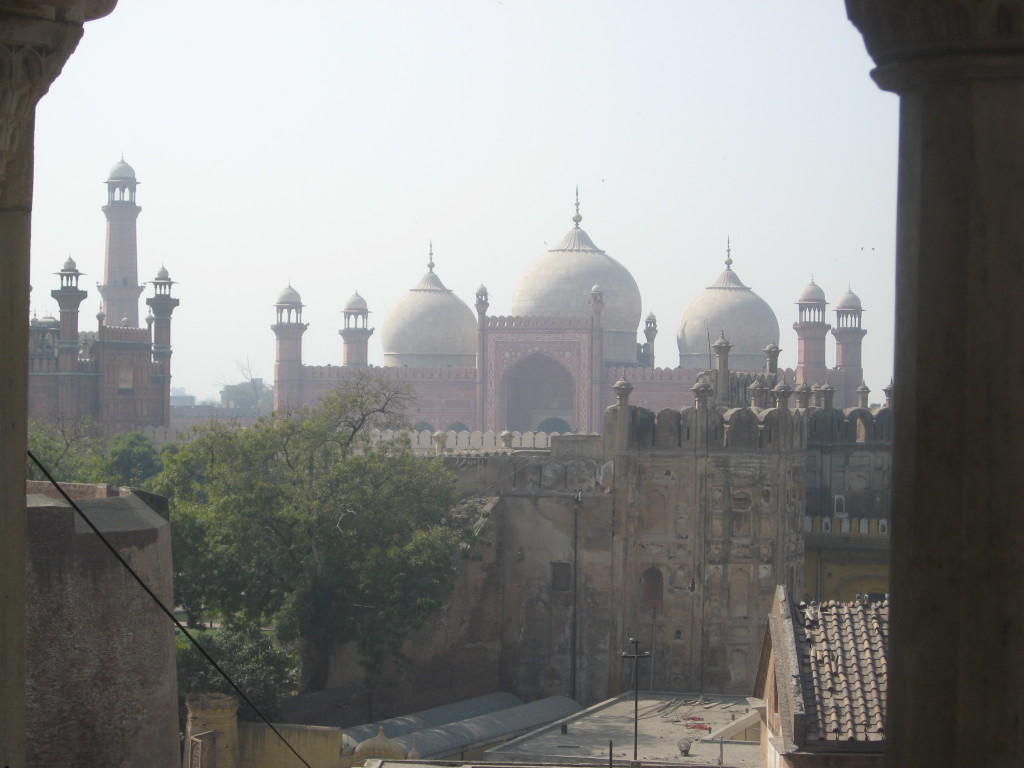 Lahore 18.02.2008
A stretch of Cooper Road is cordoned off by the police and the polling stations, one for men and a separate one for women, have to be approached on foot.
The parties have set up stalls to check off their voters' names as they arrive, often delivered by vans driven by political activists. Lahore is the Muslim League Nawaz's stronghold and the PML-N is doing brisker business than the People's Party, the PPP. But, at 9.30am, voting is slow, as is also reported to be the case in other areas.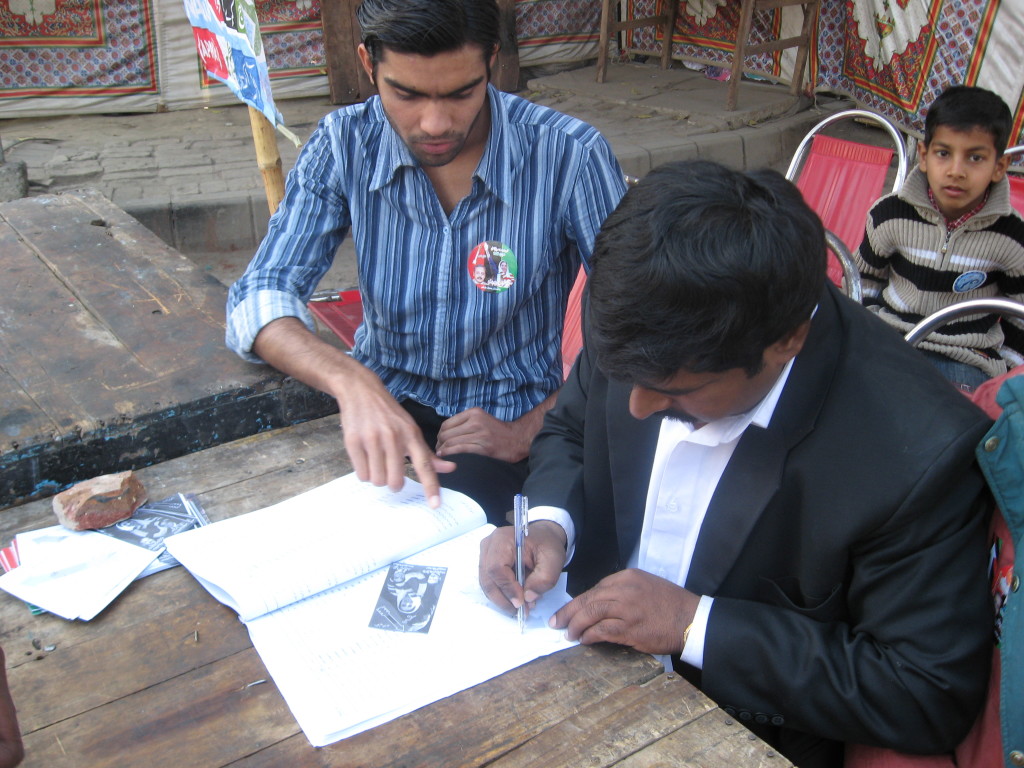 PPP party worker Farhat Hussein believes that people are afraid there will be bombs or shootings.
"Violence is the main problem," he says. "You know, one candidate was killed and the people of Lahore is afraid."
Last night in the city, PML-N candidate Chaudhry Asif Ashraf was shot dead, along with his driver and secretary, while three other party workers are still in a serious condition in hospital. Voting in four constituencies has been postponed because of the death of a candidate. One of those constituencies was to have been contested by Benazir Bhutto, whose assassination sparked fears of a major bombing campaign.
During the campaign most of the violence was restricted to the tribal areas and North-West Frontier Province (NWFP), where the secular, Pashtun-nationalist Awami National  Party has been the  principal target.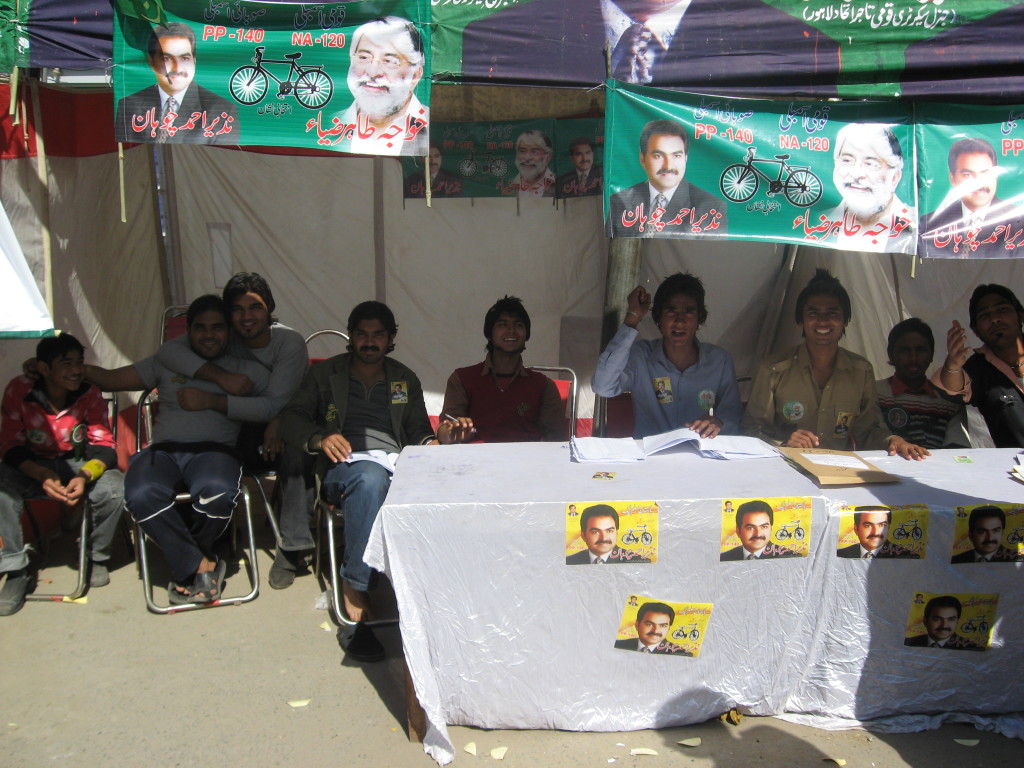 The worst attack was on Saturday in Parachinar, in the Kurram tribal agency, where 47 people were killed and many more injured. Most of them are reported to have been PPP supporters who were attending an election rally.
In NWFP dozens of public employees tried to get out of their obligation to man polling-stations. They've been told that they must find replacements or face disciplinary action. And many retired police and soldiers are reluctant to take up the offer to help with security. They consider the pay – one-and-a-half euros a day – insufficient compensation for the risk.
Here in Lahore police claim to have arrested 37 would-be bombers over the last three months, while in Hyderabad, Sindh province, they claim to have caught three yesterday.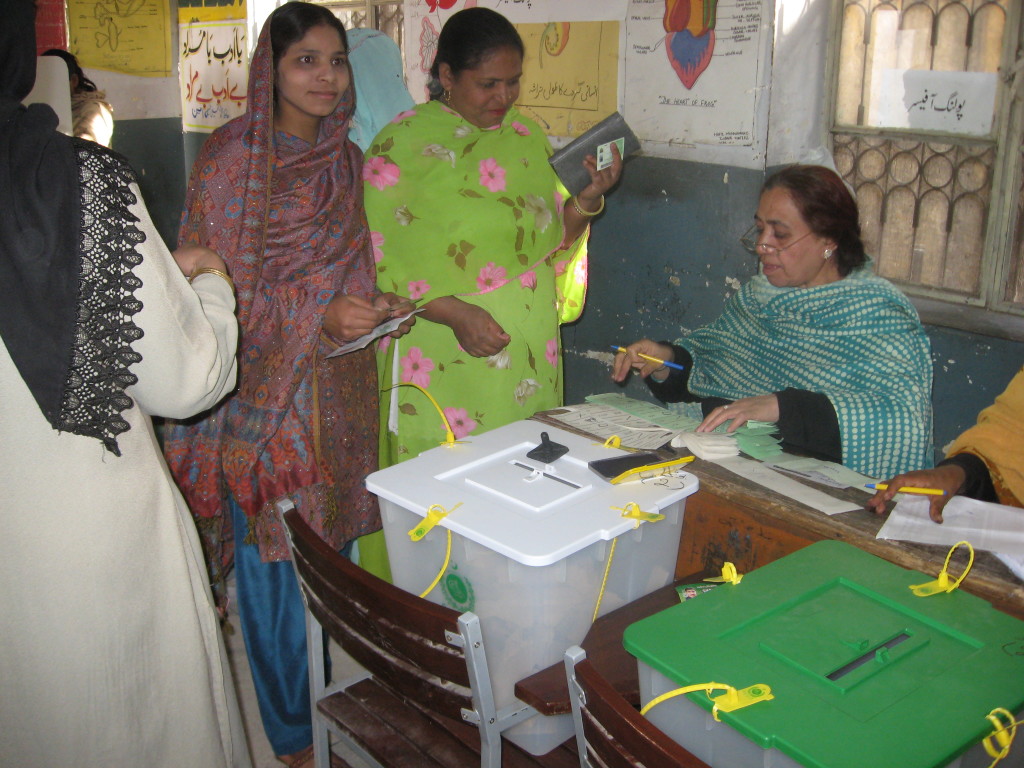 No wonder the desire for peace is on many voters' minds. A chatty group of women, some wearing hijab, say that they voted PML-N. Razia Mumtaz says that she and her friends want change.
"We want to elect people who work for our country and for better system, change the system, for the safety of the people,' she says. "First of all, for the safety of our country."
Most voters seem to expect some electoral fraud by the outgoing government. PML-N supporter Osama Ahmed is typical.
"They have already said in the newspaper 'We have won'. What else I can say? Everybody knows there's going to be something fishy-fishy."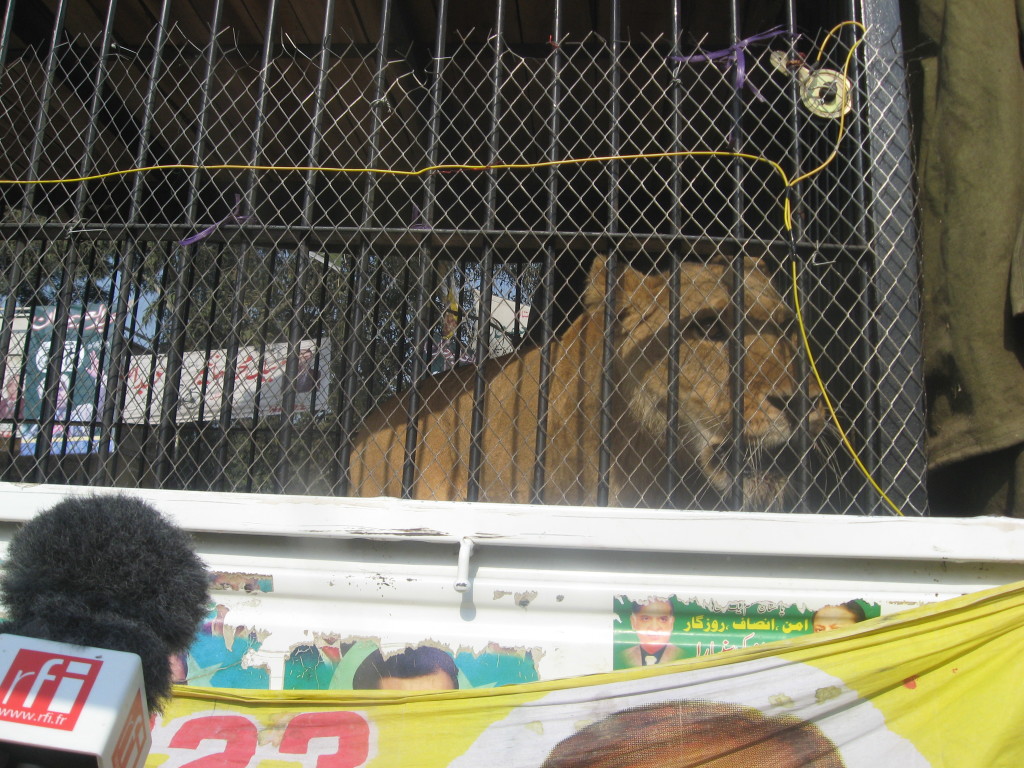 Aref Lateef, who also supports Nawaz Sharif – "he lies less, the others lie more" –is resigned to the idea.
"Pakistan has a tradition of vote-rigging, it was always rigged. Except once, I think that when East Pakistan broke away [to become Bangladesh] at that time it was not rigged but they did not give the power to the party who was in majority."
Throughout the day, people report that they or their families are not on the electoral register, although it's impossible to tell if this is due to their negligence or official malpractice.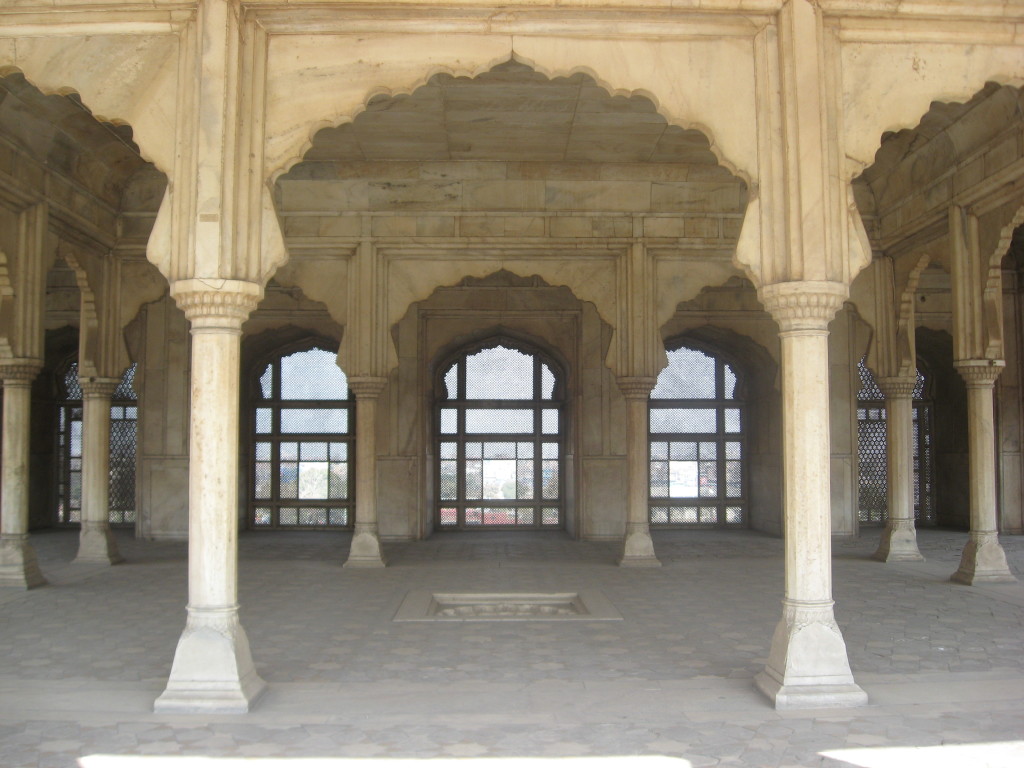 If the PPP is to be believed, there's also a danger that voters will turn up and find that their polling station isn't where they expected it to be. In Punjab the party has complained about 398 "ghost" polling stations, moved to between four and seven kilometres' distance from where they were initially sited. The PPP claims they will be used to provide over a million fake votes.
If there's a Benazir cult in PPP strongholds, like Faisalabad and Sindh province, the principal object of veneration in Lahore is Nawaz. The PML-N's symbol is a tiger, often transformed into a lion by the party faithful who wear big-cat badges on their shirts or waistcoats. Yesterday the party sent a truck with a lion in a cage on the back touring the city. The wild beast can stand equally for the party and its leader, so Osama Ahmed, who seems to have a penchant for natural history, declares: "Better a man-eating lion than cannibals!"
Another PML-N supporter, Sayed Shaufiq Hussain, sees Nawaz as a local boy persecuted by Musharraf.
"We have our hero from our society – number one – from our region – number two – and he was competent. One thing was very bad when he was sent in Saudi Arabia forcefully. So that's why people are still with him. He had done a lot of jobs for our society, especially for the Lahori people, so that's why we are with him."
More than one Nawaz-admirer praises his backing for Pakistan's nuclear-weapons programme. In a poor area far from the city centre, Liaquat says that the bomb is essential for the nation's security, although he doesn't see any immediate threat.
"Nobody will attack on Pakistan because we are safe," he declares. "And we are brave. And we are Muslim."
Musharraf's collaboration with the US war on terror also comes under fire. Sitting astride a motorbike, Sohel Iqbal refuses to say who he voted for. But it certainly wasn't the president's party, as becomes clear when he explains his top priority for the new government.
"Independent foreign policy, independent. Not to depend on America or things like that. All the decisions should be taken within the country."
Voting picks up as the day progresses. By the evening the opposition are convinced that they have won. Their supporters take to riding around the city cheering and, in some cases, firing into the air, a form of celebration which leads to several arrests.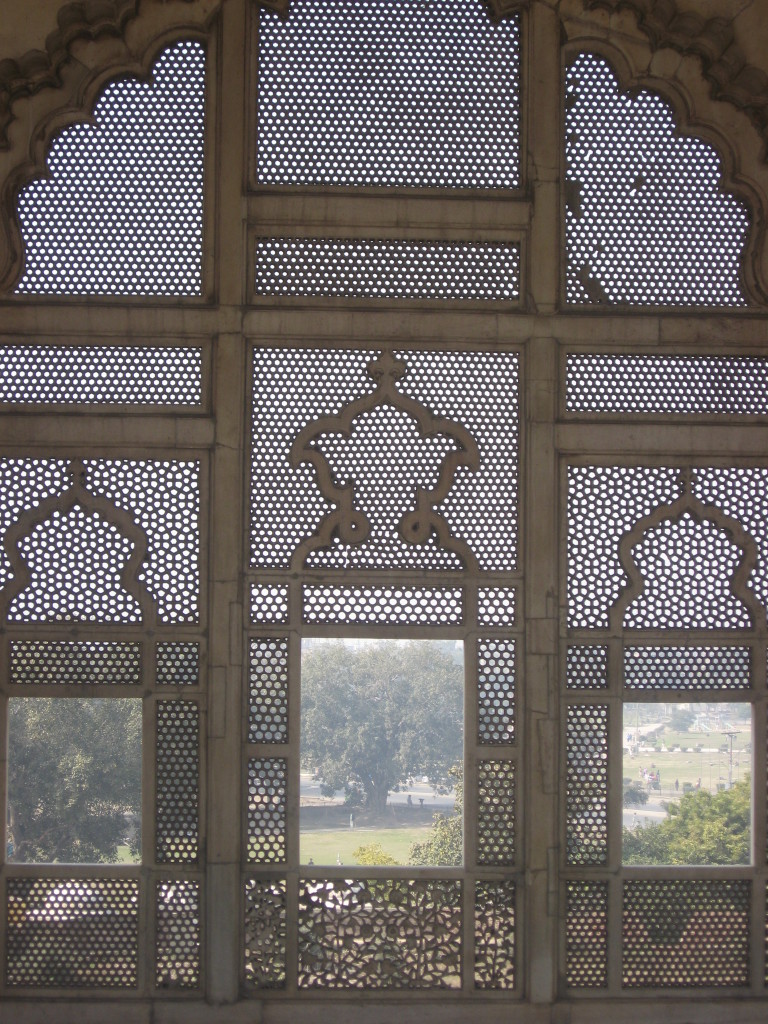 To hear my radio report for RFI on election day in Lahore click here
Military ruler Musharraf's party bows out 'with grace' after 2008 election defeat
Credit where credit's due, it was historic that the PML-Q, a party that was not overburdened with principles, accepted the 2008 election defeat and that General Pervez Musharraf didn't hang on much longer. Musharraf is still being dragged through the courts but Pakistan, for the moment at least, no longer seems under danger of a new military coup, following one elected government succeeding another in the 2013 election.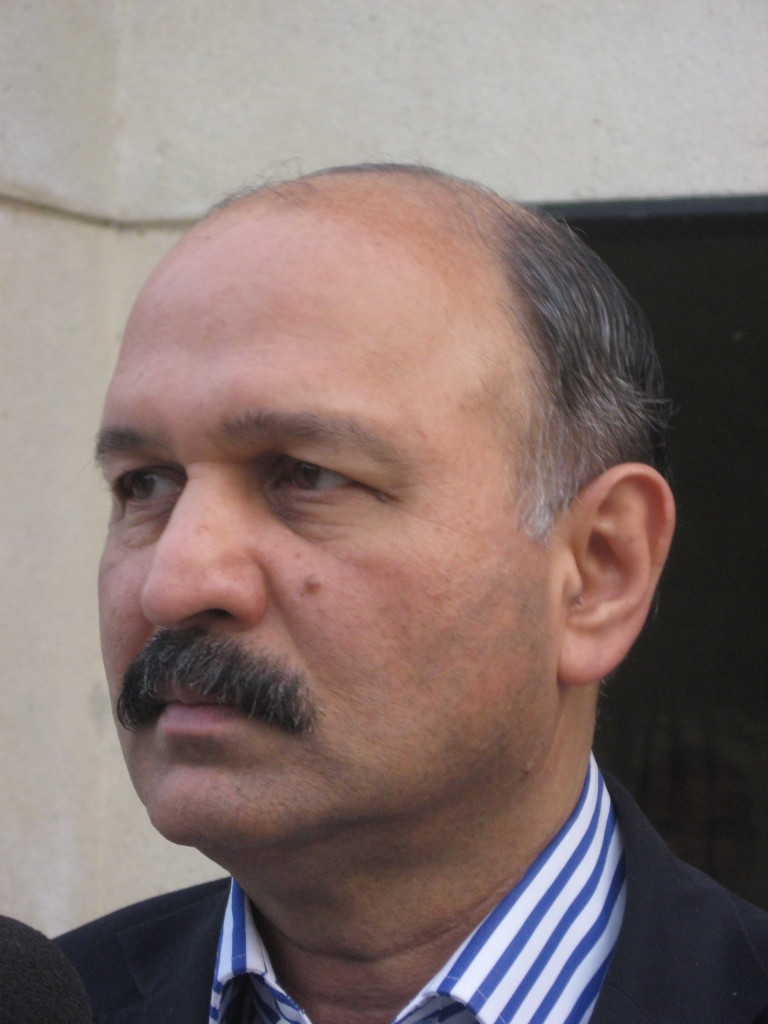 Mushahid Hussain knows how to make a virtue of necessity.
His party, the Pakistan Muslim League-Q, has suffered a humiliating defeat in the election. It has gone from government to an isolated minority in the National Assembly. Its share of the vote may not have fallen much but its share of seats in parliament has been slashed.
Several party leaders, such as party president Chaudhry Shujat Hussain and his brother Pervaiz Elahi, are no longer MPs. Former Railway Minister Sheik Rashid Ahmad, a key figure in the previous government, managed to lose two seats, Pakistani law permitting candidates to stand in two constituencies in one election.
But Mushahid Hussain handles interviews with the aplomb of the journalist-turned-politician that he is and assures reporters that the PML-Q will be the first party in the history of Pakistan to "accept the election outcome with grace".
Let the PPP and the PML-N form a government, he says. "We want to play our democratic role in the opposition, as a vibrant and robust opposition, an issue-oriented opposition."
Apart from the press, the PML-Q's rather scruffy headquarters is largely empty now, after a meeting of the party's MPs and its more numerous failed candidates earlier today.
"The mood was upbeat, the morale was high," Mushahid Hussain insists, although Chaudhry Shujat Hussain, who is hovering in the background, doesn't appear to be brimming over with joy.
Mushahid Hussain is a Senator and Secretary General of PML-Q. Before the election he predicted that the PPP would invite his party to join a coalition, an option that Benazir Bhutto's widower, Asif Ali Zardari, flirted with for a brief moment. Now it's clear that PML-Q is banished from the ministries.
Hussain warns the new government against confrontation with President Pervez Musharraf, whose coup against Nawaz Sharif in 1999 gave rise to the split between the N and the Q and the latter becoming the governing party.
"We don't want any destabilisation. We don't want any polarisation. We don't want any new fronts opened between parliament and president."
Although Hussain says he hopes the new government will last its full tenure, the PML-Q clearly hopes to profit from the political turmoil that is likely to hit the new government, both in its relations with the president and in relations between the biggest parties in its ranks.
Meanwhile, PML-Q needs to hold onto its members. Its leaders have appealed to the PPP not to poach from its ranks.
"This has been a tradition in Pakistan. We hope the norm has changed now because let's not repeat old mistakes," says Hussain but he laughs when reminded that his own party wasn't shy of the practice in the past.
So far as government policy is concerned, Hussain doesn't expect big changes. He calls for a "consensual" foreign policy. Musharraf's collaboration with Washington may be unpopular with the voters, but that doesn't mean that the new government will change it.
"That foreign policy has not been criticised by the opposition, as yet. The People's Party and PML-N have not criticised the fundamental contours of Mr Musharraf's foreign policy," he points out with a courteous smile.
Lawyers fight on for chief justice Chaudhry's reinstatement and Musharraf's departure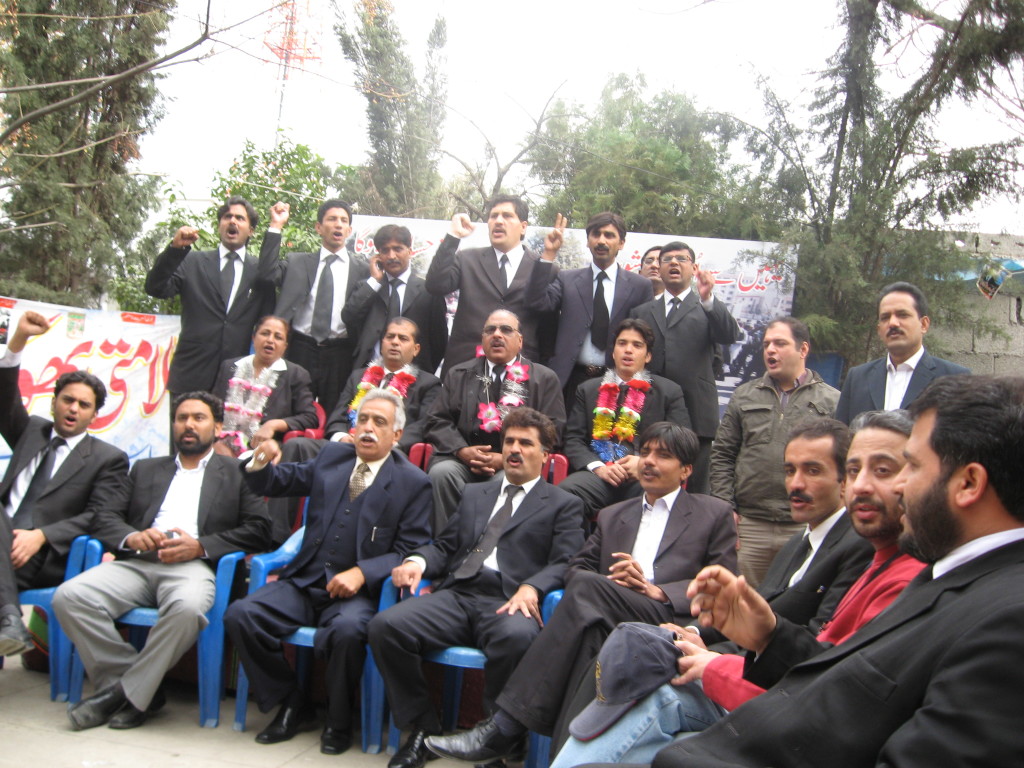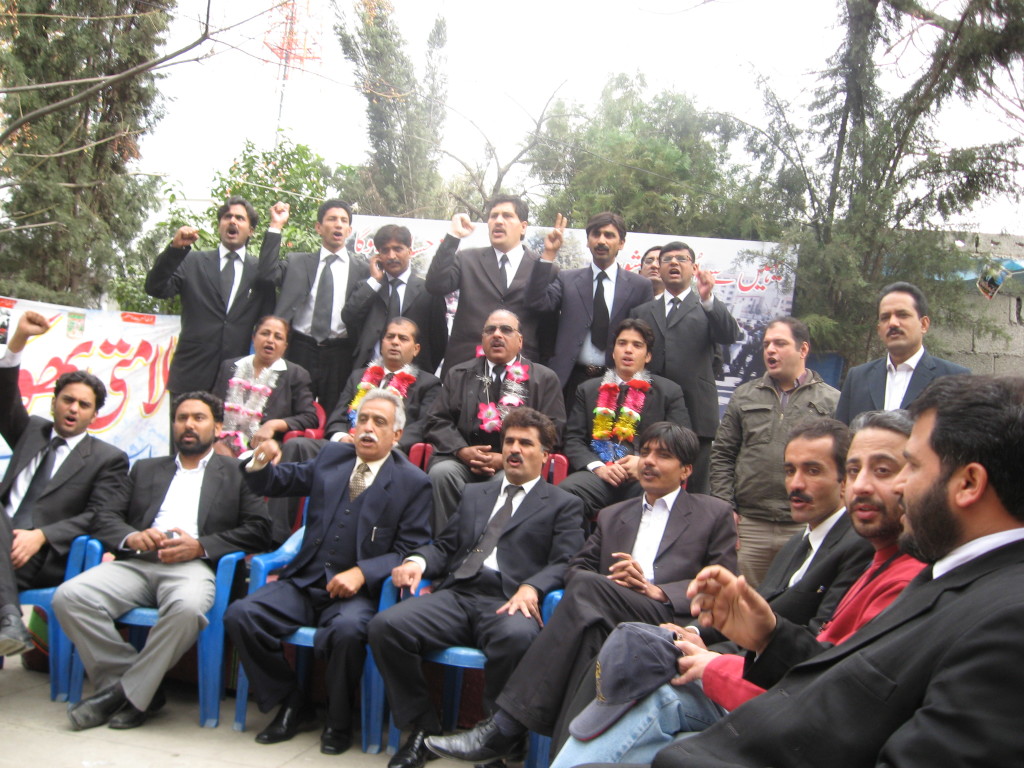 Another question on which the government's supporters may face disappointment is the fate of the judges sacked by Musharraf last year.
Chief Justice Iftikhar Mohamed Chaudhry's dismissal, last March the ninth, started a long battle between the president and the legal profession. Chaudhry was later reinstated … and then sacked again.
Later, when Musharraf declared a state of emergency, the president sacked about 60 judges who refused to take a new oath of office.
Nine months of noisy and emotional protests, usually ending in black-suited lawyers being teargassed and beaten by the police, played a major role in discrediting Musharraf and his allies in government.
But the PPP has not committed itself to reinstating Chaudhry or the other judges. Nor has Zardari made any promises to that effect since the election, even though one of his party's best-known members is lawyers' leader Aitzaz Ahsan, who's still under house arrest in Lahore.
So the lawyers are still demonstrating. At Islamabad's district court, a group of them sit in front of a giant photo of one of their colleague's suffering the attentions of a zealous police officer.
They say they're optimistic, especially since PML-N leader Nawaz Sharif has said that the judges must be reinstated immediately. Since the election, Sharif has made surprise appearances at lawyers' demonstrations and even proposed direct action to place the judges back in office. Now he says he wants an executive order, like the one that dismissed them, to reverse the damage.
Nobody seems too clear as to how this would work, however.
Should they argue that the order which sacked the judges was unconstitutional, on the grounds that Musharraf didn't bother to consult parliament about it?
Or does the president have to issue a new one? And does that necessitate getting rid of the present incumbent?
The demonstrators' legal training doesn't seem to be much help in this case. But there's no doubt what Islamabad Bar Council member Malek Lateef Kokar favours from an emotional point of view.
"A new president might come," he hopes. "This president, better sense may prevail on him just at this right moment. Better sense may prevail and he may do what the people of Pakistan like and what they want. They have given a clear mandate against the President Musharraf. The honourable way is that he must restore the judiciary and quit."
The lawyers, who by now must be as adept at chanting as pleading a case, segue from slogans in support of the judges to "Go, Musharraf, go!"
To hear my radio report for RFI on the lawyers' protests click here
To read and listen to my report for RFI from Pakistan in 2007 and 2008 click here