Jeremy Corbyn's victory has annoyed all the right people (pun intended). It's back to the 1980s so far as abuse and distortion are concerned. So, how loony is the left? And can Corbyn's supporters defend him against dirty tricks and hate campaigns?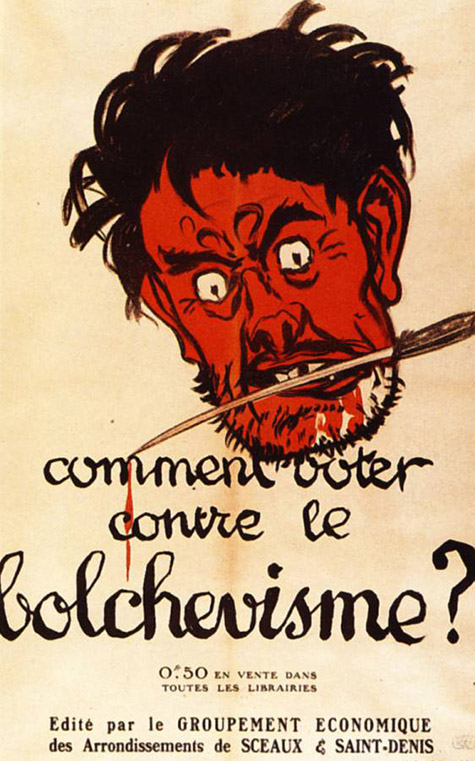 Better the 1980s than the 1890s: George Osborne – and the Little-Sir-Echos in the media and the Labour Party – are worried – or happy, the Tories can't decide on the line on this one – that Jeremy Corbyn will drag Labour back to the 1980s. This is a bit rich, coming from someone who is dragging Britain back to the levels of inequality of the 19th century, George. And, as I remember it, the worst thing about the 1980s was that your lot were in charge.
Corbyn's candidature dragged the media back to the 1980s. The people who don't want Labour to go back to the 1980s are busy dusting off the terms of abuse that graced the headlines of that very decade, "loony left" for example. But what was so loony about the left? As I remember it, the tabloids' main targets were feminism, gay rights, anti-racism and talking to Sinn Fein in Northern Ireland, most of which look pretty mainstream now. Another fine journalistic practise that is getting a lot of mileage at the moment – although, to be fair, it never exactly went out of fashion – is distorting what your subject says and stands for.
The people who said Corbyn could not be elected Labour leader now say he can't win a general election. Have you no shame? You got it wrong. Time for a rethink, not another piece of pro-big business propaganda disguised as analysis. Hey, look! A Sky (!) poll shows he was the most popular of the candidates among the general public and "his left wing policies are also not necessarily as unpopular as many might believe" (they left out the "want to" there, for some reason).
Corbyn's programme is not all that radical. Corbyn may be the most left-wing Labour leader ever, as Tariq Ali argues, but that's mainly because of his foreign policy. On domestic policy it's not exactly storming heaven. I was distracted from my work the other day by a lady from the Bloombergs agency explaining on one of those irritating BBC panel shows that advocating renationalisation of the railways would consign Labour to some circle or other of economists' hell. But we did it before, Madam, and it wasn't accompanied by red terror nor did it lead to economic collapse. How will it be paid for, she asked. Well, perhaps by savings on scrapping Trident – Oh sorry, it's unrealistic not to spend billions on that – or by making Bloomberg subscribers and other top earners pay their fair whack in tax.  People's quantitative easing seems consistent with what Thomas Piketty argues and everyone thinks he's wonderful, except for the Financial Times on alternate days. Raising the minimum wage? The president of the United States wants that to happen in his country – but then he's a Muslim socialist born in Kenya, so what does he know?
Corbyn owes much of his victory to social media but can social media defend him? Hoist by their own primaries petard, Labour's right wing are already plotting to reverse the party's left turn by any means necessary.  A key factor in mobilising for Corbyn was social media, whose echo-chamber effect allows us to consort with the like-minded, reinforcing our views/prejudices and giving us a feeling of power in the numbers, one of the functions of the revolutionary party, if I recall my Lenin. But the social media is also physically isolated, indulging his or her pleasure from home, the workplace or on public transport with headphones clamped to ears. Will the three-pounders or even many of the new party members be prepared to trudge along to monthly party branch meetings, be delegates to constituency parties, conferences etc so as to stop right-wing dirty tricks and ensure that the party's policies align with those of its leader? Of course, I'm biased. I was expelled from Labour in the 80s. It was quite a relief, to be honest.
Corbynmania was in part a revolt against how democracy works but is there a viable alternative? Some 251,000 people, many of them never involved in politics before, rejected their betters' advice and voted for Corbyn. Why? Many were young people feeling the effects of austerity and disillusioned with post-2008 capitalism. Many responded to a glimmer of integrity in the sewer of modern politics. And many were reacting against the cynical consumerist strategies that were the Blairites' only principles but are to some extent inherent to parliamentary democracy, which is not government by the people, for the people but the people choosing who will govern them as a globalised capitalism decides the most important aspects of their lives.  Syriza had a mandate to change this but failed.  Admittedly, there are only 11 million Greeks but do 64 million Brits – or that proportion who want a change – have the power or the structures to impose it?